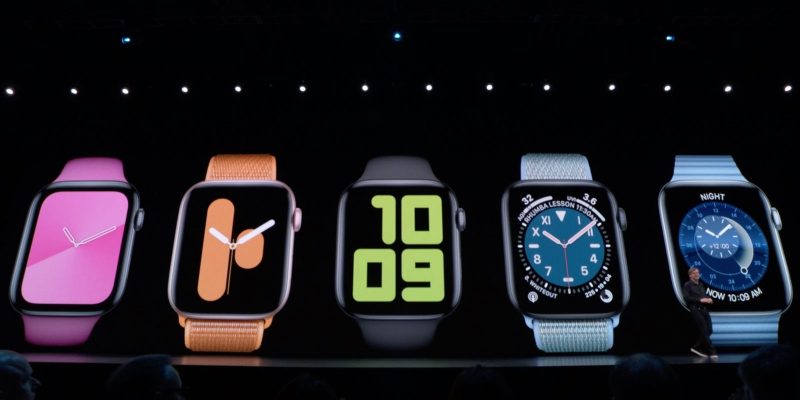 Apple Watch is undoubtedly the perfect smartwatch for those with iPhones, but with the update to watchOS 6 it becomes an interesting choice even for those without an apple smartphone. From the stage of the Steve Jobs Theater on which the presentation of the iPhone 11 is being held, the Apple team announced that watchOS 6 will be available for everyone starting September 19th.
With the new watchOS 6, Apple Watch earns a dedicated App Store, usable directly from the watch. As a result, there will be no need for the iPhone to install applications which will be autonomous that is, without the need to have an iOS counterpart.
Read also: Apple TV Plus: Launching November 1, In Over 100 Countries
Among the minor innovations we have new watch faces and new complications, including one dedicated to noise detection which, in the event of prolonged exposure to too loud sounds, alerts the user to possible hearing damage.
Furthermore, there is the possibility of listening to audio books directly from the smartwatch.