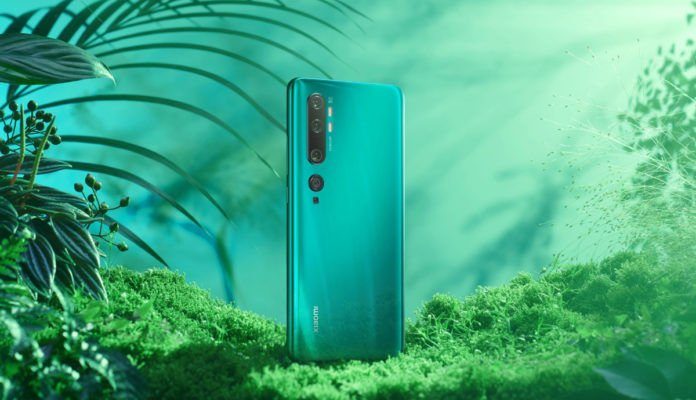 The roll-out of the stable version of Android 10 for Xiaomi Mi Note 10 / Pro has finally started. Pending MIUI 12, whose Global Stable version will be available to everyone from the end of June, the camera phone still receives MIUI 11, in three variants intended for international markets.
New in Android 10 for Xiaomi Mi Note 10
As we mentioned, three versions have just been released: the MI version, intended for the global market, the RU version, for Russia, and the EU version, the one that interests us most, intended for the European market. Net of some small differences dictated more than anything else by the different laws, the changes are the same for all variants.
Together with Android 10, who's many innovations are still cleverly hidden within the interface MIUI of Xiaomi, came the security patches of April. The update also concerns Mi Note 10 Pro, which differs from the normal model only for a different amount of memory and for the use of an 8-lens system instead of seven as regards the main sensor.
The EU and RU versions, while reporting the stable name, are actually a stable beta for which installation is allowed only to users randomly selected by Xiaomi.
How to install the update
While as regards the MI version, considered stable, there are both the ROM to be installed via Fastboot and the Recovery one (also usable for installation via the Xiaomi Updater), for the EU and RU versions only the Recovery version is present.
If you have not been selected, it is, therefore, necessary to have the bootloader unlocked and use a custom recovery to proceed with the installation of the new ROM. For the MI version, simply copy the update (which weighs 2.6 GB) into the smartphone and start the update using the "Choose the update package" item in the MIUI Settings.
Follow the links to download the file and proceed with the installation, unless you want to wait for the arrival of the new firmware via OTA or you are among the lucky users chosen by Xiaomi.
Remember to save your data before starting the installation of the update to avoid surprises in case of malfunctions.