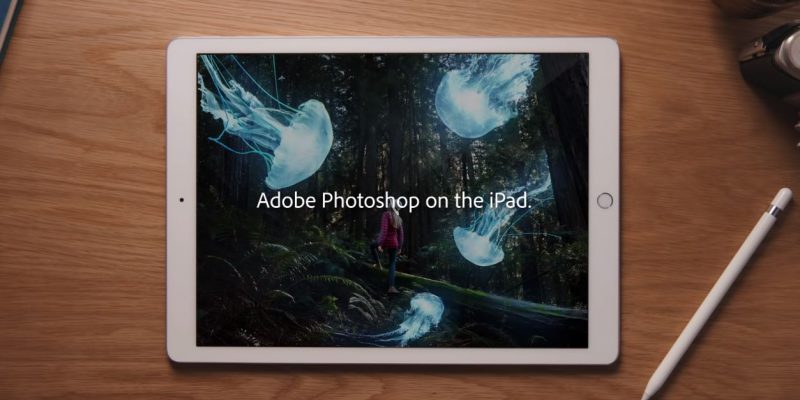 Announced over a year ago, Adobe Photoshop for iPad is now available for all lovers of photo editing, both amateur and professional. Despite being marketed by Adobe marketing as a "complete" version of the app, similar to that for Mac and PC, there were many complaints from testers during the trial period.
The Photoshop app is available for download on iPad by subscribing to a monthly subscription to Creative Cloud, costing $10.99 month. Holders of a Creative Cloud subscription can simply install the app and then log in with their credentials to start using the app right away.
What are Photoshop compatible iPads?
iPad Pro
iPad Pro (12.9-inch)
iPad Pro (10.5-inch)
iPad Pro (9.7-inch)
iPad 5th Generation
iPad Mini 4
iPad Air 2
As for the Apple Pencil, there is support for both the first and second generation.
What can I do with Photoshop on the iPad
A complete list of usable features would be really impossible to compile: many tools have been taken and recreated for the iPad experience from the Mac and PC versions, with the addition of a Multi-touch support and of course the Apple Pencil.
Read also: Adobe Premiere Rush Launches for Samsung Galaxy Users
All with one touch: Take advantage of the same desktop tools, such as layers, masks, filters and adjustments, by simply touching them. Use your fingers to pinch, touch, scribble and scroll. You will feel even closer to your projects.
Create and edit PSD files anywhere: The files are exactly the same, no matter who is working on your desktop at home or with your iPad on top of a mountain.
The difference is in the details: Lean and responsive navigation controls let you quickly pan, zoom in to the pixel grid accurately and easily switch between levels.
Cloud synchronization: It's easy to keep your files synchronized on desktop and mobile, because now you don't have to do anything. It's all automatic. No import, export or conversion. Your PSD files are the same everywhere and are always up to date.
Contextual user interface: The basic tools and selection options appear only when you need them. The essential panels allow you to move intuitively between the levels and at the same time stay focused on the canvas, forgetting the mess.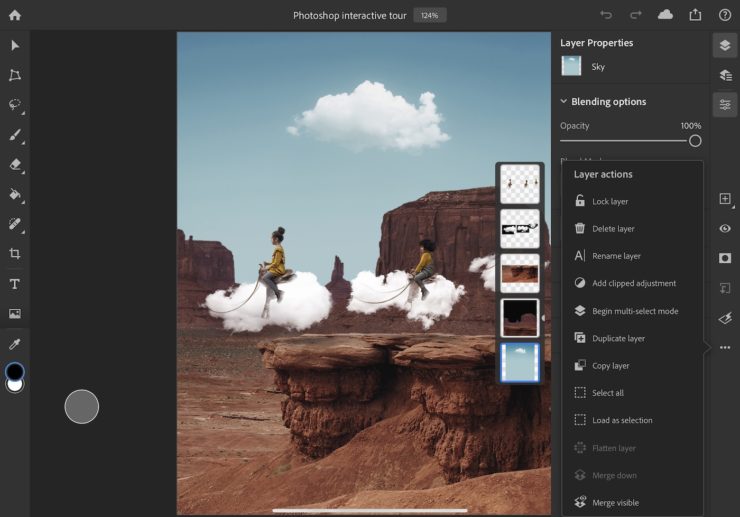 What I can't do with Photoshop on the iPad
Many features that are used daily by PC and Mac users will not be present in the iPad version, at least at launch. Below is a non-exhaustive list:
The pen tool
The library of custom brushes
Vector drawing
Color spaces
Editing RAW files (!)
Smart objects
Level styles
Some options for creating masks
If you want to download Adobe Photoshop for iPad just go to the app store at this address.