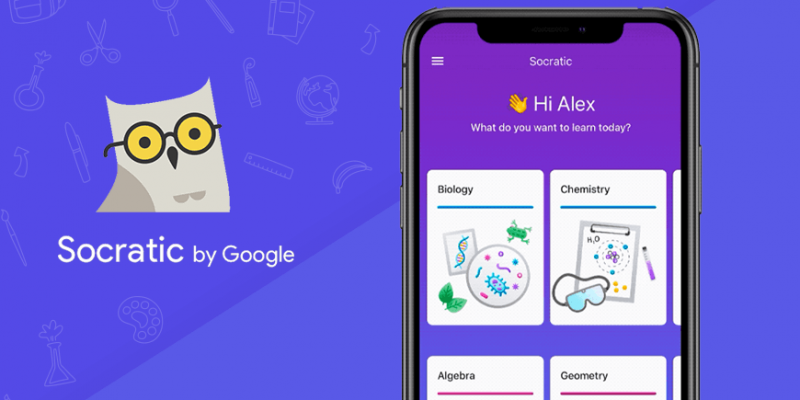 Socratic is an application that offers student assistance launched on Android in 2017 and later acquired by Google which a few days ago released the awaited new version that focuses on the company's AI algorithms to improve performance in studying and learning.
The tool made its iOS debut as Homework Genius, however Google's AI know-how helped improve the application.
Socratic by Google helps the student in school learning at high school and university level simply by asking questions to the app that will find the best online resources to allow the user to perform the tasks and learn the concepts.
The application to improve study and learning supports the majority of high school subjects (Algebra, Geometry, Trigonometry, Biology, Chemistry, Physics, History and Literature) and allows you to use your voice or video camera to connect to resources online and solve any problem by consulting videos, detailed explanations and more.
Socratic has worked with teachers and experts to provide visual explanations in each subject, so that you can learn the concepts behind any problem.
To download Socratic by Google, click here.