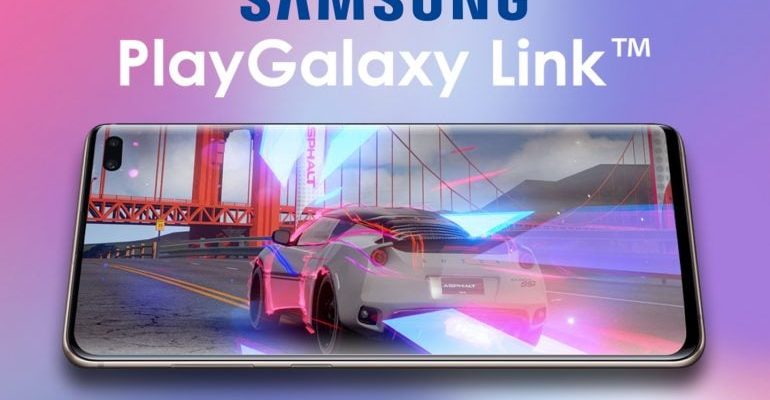 Officially announced during the presentation of Samsung Galaxy Note 10 and Galaxy Note 10+, PlayGalaxy Link is a new streaming service from the Korean gaming company, which would make its debut this month.
PlayGalaxy Link is now available on Android and Windows 10, along with the official site reachable at this address. At moment the service, compatible exclusively with Galaxy Note 10 and Note 10+ is available in beta in the United States and Korea while the other countries will receive in the coming months.
PlayGalaxy Link allows you to connect your smartphone to a PC via Wi-Fi or mobile network and stream your game library directly to the Note 10 screen. It is also compatible with third-party Bluetooth controllers as well as with mouse and keyboard, although Samsung advises on the official website to buy the Glap gaming device in which you can introduce the smartphone, in order to have an entire console in their hands.
Read also: Samsung Galaxy Fold will have hundreds of apps optimized for its folding display 
Once connected with a Windows 10 PC, the application will automatically search for all installed games and insert them into its virtual library ready to be streamed. The minimum system requirements to use PlayGalaxy Link are:
Windows 10
NVIDIA GTX 1060 or higher, AMD Radeon RX 550 or higher
Intel Core i5 or higher
8 GB of DDR4 RAM
The Windows application is available on the official website Samsung Play, while the Android version can be downloaded from the Galaxy Store, but only in the United States and Korea. If you are curious to try it on your Galaxy Note 10 or Note 10+. You can download the APK from ApkMirror