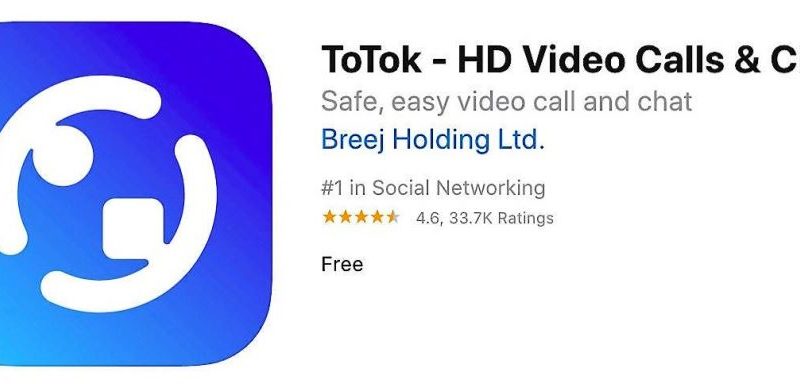 The period in which ToTok was removed both from the Google Play Store and from the App Store, due to some espionage cases, followed a return to the Big G home app store. However, the app again disappeared, a sign of new problems for the founding company.
Behind the scenes of the latest ToTok removal
For those who have never heard of it, ToTok is a messaging app that has gained some success in recent times. Subject to various circumstances that have undermined its survival, we think of the case in which it was used as an espionage tool by the United Arab Emirates, was restored on the Google Play Store on January 5 last.
The Google Play Store does not list it anymore, if for the alleged links with the intelligence of the United Arab Emirates or not, it is not clear, unfortunately, it is not uncommon for applications to be removed because they contain viruses or malware that could steal data or spy on users.
However, it may be interesting to note what New York Times reported last year:
"A digital security expert in the Middle East, speaking of the condition of anonymity to discuss powerful hacking tools, said senior UAE officials reported that ToTok is an app developed to track its users in the Emirates and beyond."
The founding company of ToTok has denied these rumors, with a related statement that states that "we have witnessed various rumors that have targeted ToTok accusing us of the fact that we keep track of the personal appointments of our users, and that we have even created the app as an espionage tool "and continues" not only do we respect privacy and guarantee security but our users also have complete control over what data they want to share ".
It is difficult to draw conclusions in the absence of communications relating to the latter removal from the Google Play Store, so we can only wait for further new and clarifications from both sides.