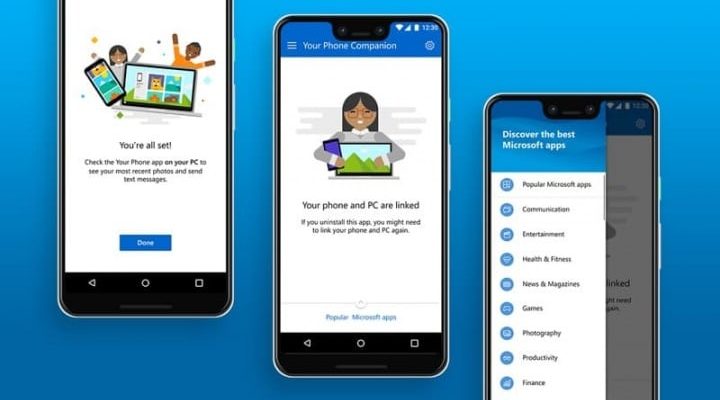 Microsoft recently launched the 'Your Phone Companion' app, Add Your Phone – Connect to Windows in the Android ecosystem, and it's been a real success!
This app is already the most downloaded in the US, in the free apps segment.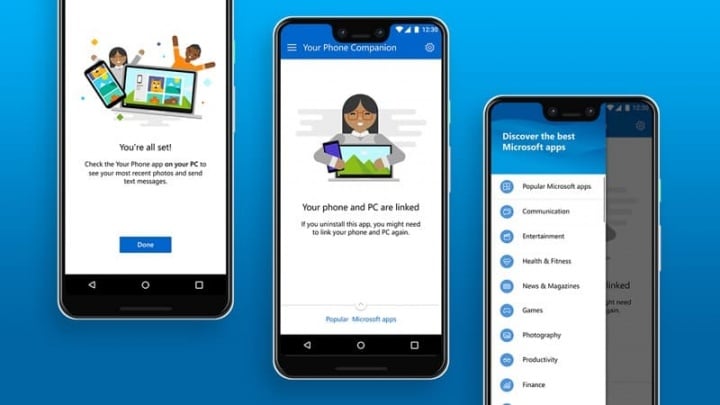 Following the failure of Windows 10 Mobile, Microsoft completely changed its strategy for the mobile segment. Instead of investing in its own mobile operating system, the priority is now on services. The tech giant now has a panoply of apps and services available to Android and iOS users.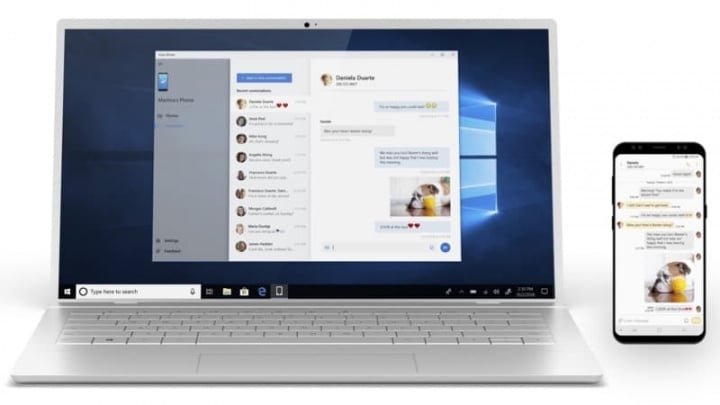 The bet was particularly high on Android, for which it even launched a Launcher. Nevertheless, along with the Office suite and the SwiftKey keyboard, Your Phone Companion has been Redmond's biggest hit.
Read also: Microsoft aims to surprise users in the Windows 10 update version next month
With the evolution of Windows 10 towards integration with smartphones, some applications have been developed that allow to combine these two platforms. Your Phone Companion is a great example of such applications, allowing you to sync your device with a Windows 10 PC to access smartphone content on your computer and send messages via your PC.
In the US, Your Phone Companion has become the most downloaded free app on Android today. It's a huge achievement, because it topped extremely used apps like Facebook, Instagram, Messenger and WhatsApp.
#1 App on Google Play!!! Woohooo!! Thank you all. I never thought we would see Link to "Windows" top on Android 😊 👏 👏👌👍🙏 #YourPhone #YourPhoneCompanion #LinkToWindows #GooglePlay pic.twitter.com/yWA97a2rVA

— Vishnu Nath 📱💻📲⌨️ (@VishnuNath) October 25, 2019
This application is the perfect example of the new Microsoft: full device integration. So users stay true to their services while having a cross-platform experience that's more comfortable and productive.
Already installed Your Phone Companion on your Android? If so, leave your opinion about the application in the comments!