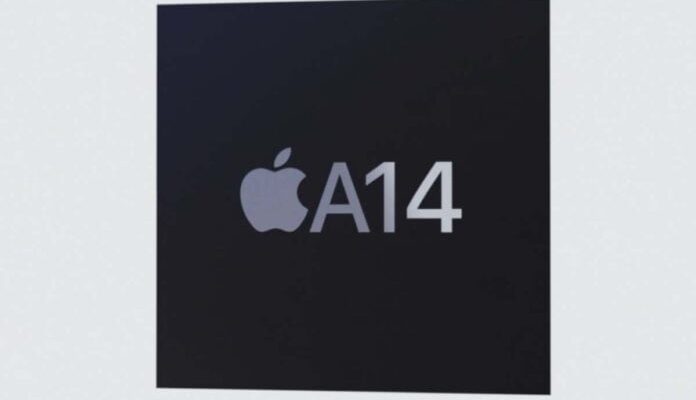 During the special "Time Flies" event on September 15th, Apple presented, among other things, the new 10.9 "iPad Air with A14 chip and Touch ID on the power button.
The new iPad Air boasts the new A14 Bionic at 5nm, a chip with 11.8 billion transistors that allows a leap forward compared to the A12 and A13 and which Apple presents as capable of offering performance up to 40% higher than to the previous-generation iPad.
5-nanometer technology allows having multiple transistors in the same space. The result, Apple explains, is superior performance almost across the board, and even more efficiency for up to 10 hours of battery life.
The new CPU has six cores: four high-efficiency and two high-performance. During the event, Apple repeatedly stressed the speed, explaining that it is faster than most laptops.
The integrated GPU in the Soc allows rendering of 3D objects, and to immerse yourself in games with high frame rates. Apple speaks of speed up to 30% higher than previous generations.
The Neural Engine is also new and with 16 ‑ cores it can process 11,000 billion operations per second, with performance up to 70% higher than the previous generation. According to Apple's data, accelerators increase computing speed by up to 10 times, taking machine learning to unprecedented levels of power.
Thanks to the A14, Apple highlights the possibility of shooting and editing a 4K video directly on the iPad Air, obtaining features previously impossible even for photo editing, music, games, and more, thanks to the graphics power and advanced machine learning of the new chip.