Mobile
BOE has successfully produced flexible OLED panels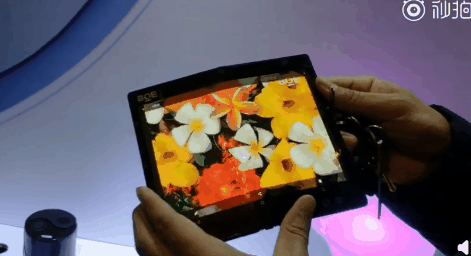 This is a platform that folds out, very similar to what we've seen in Xiaomi's folding screen smartphone recently revealed.

As soon as there were rumors about BOE 'borrowing' of Samsung's curved screen technology, the company launched a video to show users what the technology could do. This video was posted as a GIF at Weibo, featuring a large, foldable screen that looks outward. Samsung said it did not want to make this screen, because the durability would not be as high as the fold-in screen, but the BOE have seem to defy this caution and produced a fold-out screen.
This image also shows that the smartphone (tablet) changes the interface when the user starts to fold the screen, the machine can know when the user folds the device to customize it accordingly. Previously there were also a few images revealed about a smartphone coming from Xiaomi, with similar folding capabilities. Will these two Chinese companies work together to create this kind of monitor?
Of course, this technology will still be tested and it will take a long time to launch the market. The first smartphone with a curved screen produced by a large company will still be the Samsung F (Flex).