Mobile
Caviar's $70,000 USD iPhone 11 Pro encrusted with Gold-watch on back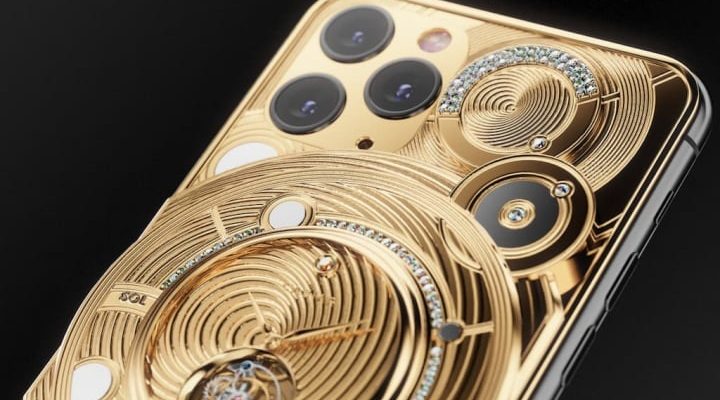 Apple's iPhone 11 Pro is one of the most expensive smartphones on the market. However, luxury product company Caviar has just announced a set of iPhones 11 with celestial body materials, gold and diamond for an exorbitant price!
Despite the noble materials used in the construction of the smartphone, its appearance was too exuberant, especially considering the mechanical watch that was inserted on its back!
Smartphones have had a general increase in price over the years. This is naturally due to inflation, but also to the materials and technologies that are embedded in this device that is in our pocket.
With a base price of $1179, the Apple iPhone 11 Pro is not cheap! However, Caviar raises the price of this smartphone to a completely different level.
The luxury product company has launched the Solarius Collection, which contains three models of the iPhone 11 Pro with rare and extremely expensive materials. Among which stand out the gold and diamonds.
Discovery Solarius model, a luxury and exclusivity to truly astronomical levels! The model dedicated to the sun is composed mainly of gold more than 500g totaled in 750 small fragments.
In addition, the Discovery Solarius with diamonds on its back. The materials used are naturally luxurious and high quality. And the price goes with the smartphone! The dedicated Sun model costs $70,120 in the base model. It may be slightly more expensive if you choose the Max model or 512 GB of storage, but that's just the detail of this expensive smartphone.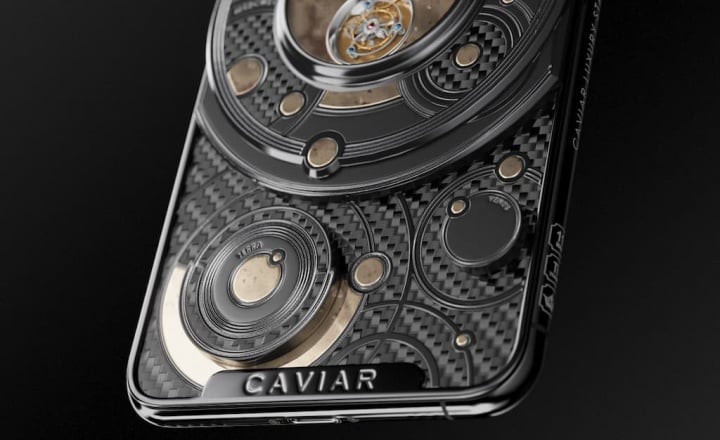 The collection consists of three models: the Discovery Solarius, Discovery Luna and Discovery Mars. As the names indicate, the models are dedicated to the stars that are present in our Solar System.
Read also: iPhone 11 production indicates it is exceeding Apple's own expectations
Discovery Luna and Mars model are cheaper. Both contain materials that belong to their respective stars. Small fragments of rocks that came from the moon and Mars! In addition, the rest of the smartphone is mainly made of carbon fiber and titanium. The price? For these two models, it boosts more than $8000 from the base price of Solarius Model.
All three Caviar models are a limited edition. Customer delivery is made by a company employee, regardless of the consumer's geographical location!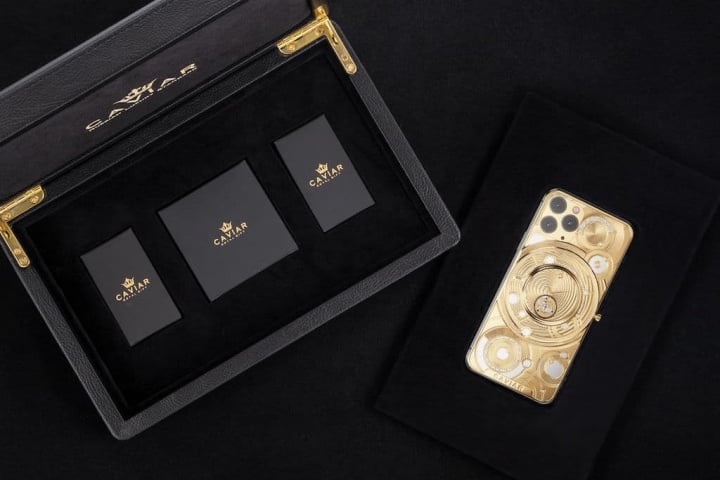 As you can see from the pictures, one of the highlights of these smartphones is the presence of a mechanical watch on the back of the iPhone!