MIUI is the unique and proprietary version of  Huawei Android. It's your adaptation of what this operating system should be, guaranteed much more than Google offers.
Based on this operating system, it has a unique customization. With Android 10 Huawei will follow suit and has been preparing for its arrival.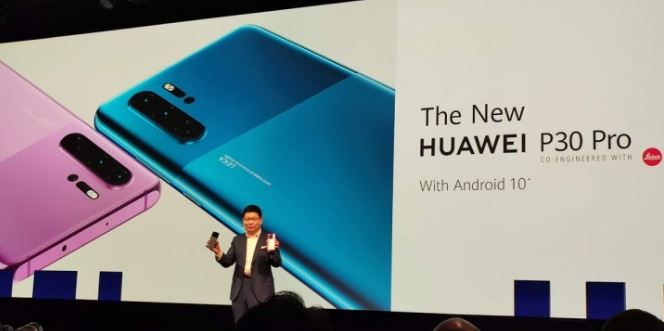 Although there are no official confirmations yet, the release schedule for this version of EMUI has already emerged. See when your Huawei will receive this new version.
When does EMUI 10 arrive?
It will be on the next 19th that Huawei will present its next smartphone. We speak of Mate 30, which is expected to be another step towards the best the brand can offer.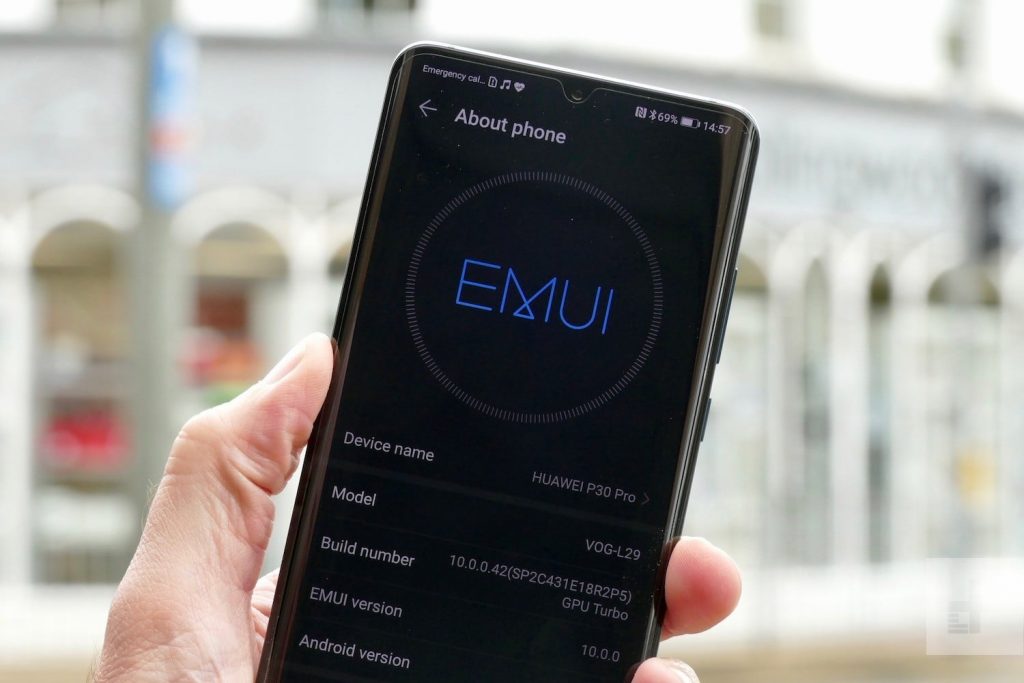 It is still early to know the specifications, but it is certain that the EMUI 10 will accompany this model. This will bring all the news of Android 10, which were already known with its arrival.
Your Huawei receive Android 10?
Of course, it is also interesting to know that other smartphones will receive this version of EMUI and especially when it will arrive. This was shown in the last IFA in an interview after the of the Kirin 990.
The list shows more than 30 devices to have access to this version, with the first to be contemplated in November. It will be this month that the P30 line will receive EMUI 10. Similarly, the following month will be the turn of the Mate 20 line to receive this version.
P30, Mate 30 and many others will receive this new version
Arrival will continue in early 2020, in March, with smartphones that P20 and P20 Pro, accompanied by the P30 Lite and the Mate 10 line. It is important to see here 2 year old smartphones still having updates. Later, in the second half of 2020, the remaining equipment will receive the update.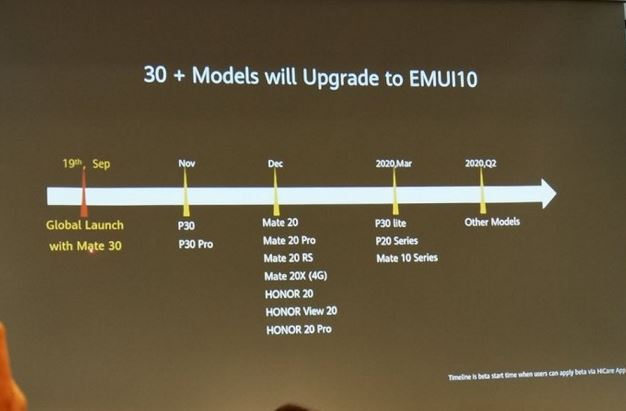 With this timeline Huawei clearly shows that it will maintain support for its equipment, some of them already a few years old. It also shows that, unlike other brands, it guarantees improvements in equipment with certainly less capacity.
Read also: Huawei Watch GT 2 will arrive at September 19 with a Kirin A1 chip