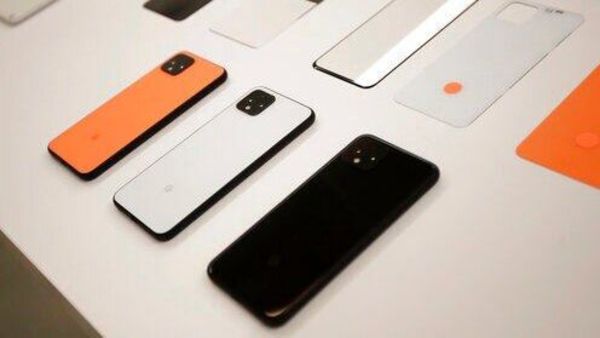 Google Pixel 4 was announced a few days ago and features facial recognition as one of its biggest assets. Google has built in an advanced sensor that recognizes the face but appears to have security issues.
According to the latest tests, these issues can compromise the security of the smartphone. In addition, Pixel 4 allows you to use your face to authorize payments and all kinds of authentication, thus increasing the risk to the user!
It was last October 15th that Google announced to the world its Pixel 4. This smartphone, clearly a high end, offers the user all the best that the company can produce. One of the great highlights goes to face recognition and radar, which are located on the top edge of the front face of the smartphone.
This was a highlight of the presentation, with the presenter reporting that this, along with Apple's Face ID, is the best face recognition on the market. So Google has abdicated the fingerprint sensor and put only the face as a means of supplemental authentication of PIN and password.
The confidence in this system is such that it is not limited to be used for smartphone unlocking as with most Android competition. Google Pixel 4 allows you to use the face to make payments and authenticate the user in a panoply of services.
However, recent reports indicate that this system has a serious weakness that compromises all its security. While at the bottom of the Face ID is reading over 300 face points using specially designed cameras, such as the Apple-owned TrueDepth camera.
Thus, one of the safety requirements of Face ID is face reading and eye reading, so it does not work with eyes closed or with glasses that do not allow infrared to pass.
On the other hand, Google Pixel 4 Face Unlock works even when the user has their eyes completely closed! This has been shown by several consumers, who thus show their concern.
Proof, for those asking #madebygoogle #pixel4 pic.twitter.com/mBDJphVpfB

— Chris Fox (@thisisFoxx) October 15, 2019
The technology giant, in a publication dedicated to this system, warned of this possibility! Google explained how your facial recognition works, its potentials and uses, and some important warnings.
Your phone can also be unlocked by someone else if they are pointing at your face even if your eyes are closed. Keep your phone in a safe place, such as your trouser pocket or purse.
There is a possibility that this problem may be fixed with software updates. However, Google has not specified whether this will happen. This pending security issue is where users can see their security and privacy being attacked while sleeping.