Mobile
HTC released blockchain mobile phone Exodus 1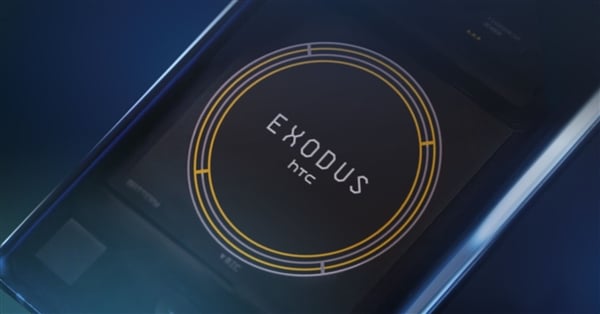 On October 23rd, HTC, which has been quiet for a long time, released its first blockchain mobile phone Exodus 1.
Unlike the speculation that can be used for "mining", Exodus 1 only uses blockchain technology features such as "cryptographic security". Specifically, the mobile phone comes with a micro system independent of Android 8.0 (ARM TrustZone), can store digital currency, tokens and even personal privacy information.
Exodus 1 can be used as a hardware voucher for digital currency transactions. If Exodus 1 is lost, it can also be patched back by a discrete algorithm delivered to a trusted friend in advance to retrieve the digital wallet (HTC's own wallet is called Zion).
Other than its blockchain features, the Exodus 1 also includes: Exodus 1 has a 6-inch 2K-class display, 18:9 ratio, front 8 million, rear 16 million pixel dual camera (four photos total), built-in Snapdragon 845, 6GB RAM, 128GB ROM, 3500mAh battery, IP68 waterproof.
In terms of price, Exodus 1 sells 0.15 bitcoin or 4.78 centaes, which can be converted to about 970 US dollars as of press time.
HTC said that Exodus 1 is scheduled to ship in December, there is no national version, there are Hong Kong version and Taiwan version. Other areas that can be purchased include North America, Singapore, New Zealand, the United Kingdom, Austria, Norway, etc., for a total of 34 locations.