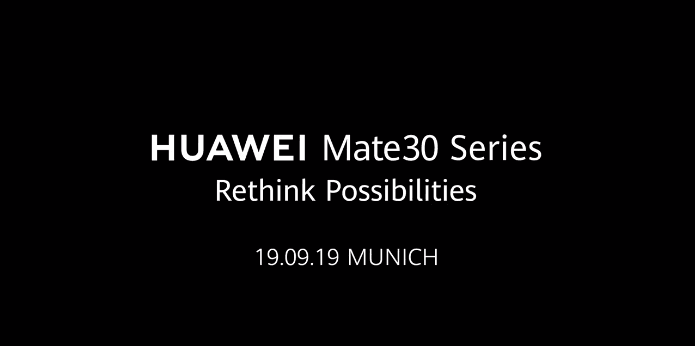 Huawei Mate 30 series has been around for months. Because of the various leaks and rumors which sometimes provided interesting insights, some insight into what the final product will be, but they also confused the waters by putting wrong information on the plate, fortunately everything will soon be over. The presentation is close and to underline it the Chinese giant has published a video.
Once again Huawei is focusing on the photographic sector. The teaser shows a series of high definition clips that revolve around a particular ring raised in the air. This last presence, abstract but at the same time concrete, is nothing but the circle that encloses the rear configuration. In general, we know that this configuration will be quadruple and characterized by the presence of even two 40 megapixel sensors. The image quality that these lenses will guarantee will also be based on the processor at the base the brand new Kirin 990, but also on the supporting software that will use software based on Artificial Intelligence.
Read also: Huawei Mate 30 will be released without Google services
Having said that, it should also be noted that there will be negative news or at least in part, regarding the Mate 30 and Mate 30 Pro. According to the latest rumors the two top models of the series should arrive on the market without the Play Store and consequently without Google services like Gmail; it can be seen as an intermediate step towards the introduction of Harmony OS. In any case, the truth will only be known on September 19 or the day of the official presentation.