Mobile
Huawei surpassed Apple to take second place in the smartphone market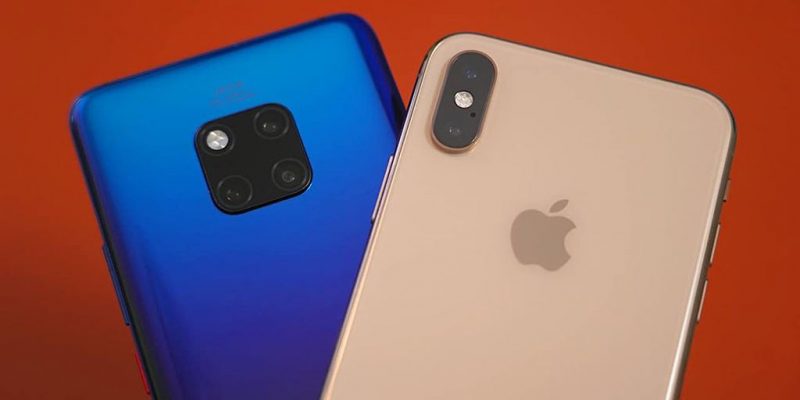 Despite pressure, and amidst the trade war between China and the US,  Huawei is showing good stamina while still growing strongly and has beaten Apple's iPhone sales to take the No. 1 spot & No. 2 in the global smartphone market.
In the previous quarter, Huawei also surpassed Apple to take second place in the worldwide smartphone sales rankings, but this is the first time that Huawei has beaten Apple in sales of smartphones for the whole year.
The technology giant from China has shipped more than 200 million smartphones this year and most of its sales have grown rapidly in China, Europe and Africa. Compared to the same period last year, the report showed that Huawei has achieved more than 130% of smartphone sales from 153 million units sold in 2017.
Also Read: Intel and Huawei: First to open the 2.6GHz band, SA architecture 5G phone
The phone that makes this success of Huawei is nothing other than the P20-series that stands out in the camera range when combined with the famous German brand Leica. The company's head of consumer business also said Huawei is likely to become the world's leading smartphone maker by the end of next year, as well as showing strong growth in Europe and China. .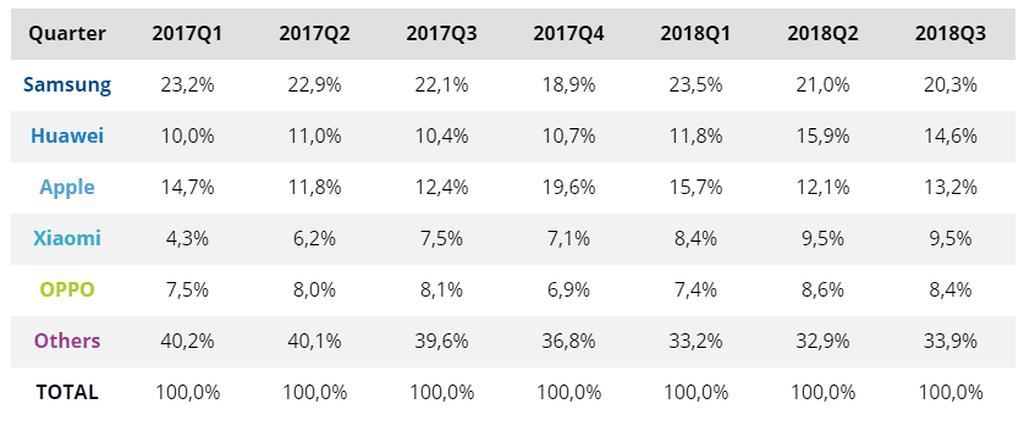 According to statistics from IDC, Huawei controlled 10.4% of the global smartphone market in 2017, after 21.6% of Samsung Electronics and 14.7% of Apple. However, Huawei surpassed Apple for the first time to rise to second place after Samsung in the second quarter, then continued to hold this position ahead of Apple in the third quarter.
In fact, Huawei is facing many disadvantages in the face of a series of bans in key markets such as the US, Canada and Australia. Some countries and telecommunication companies are also concerned about using Huawei's communication equipment, but this result is also considered a consolation for this company before the new year.