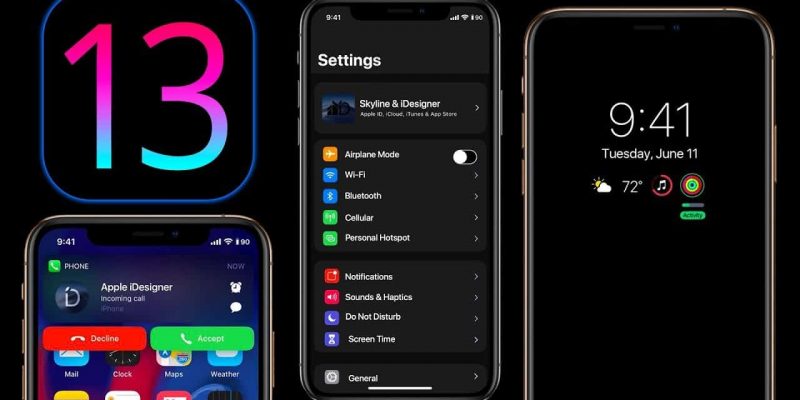 The final version of iOS 13 has already been released with a feature of Dark Mode.
Following the steps below, you can easily enable Dark mode on iOS.
IOS 13 brought with it the dark mode. This feature saves battery power but is also important for vision.
Apple's design team has applied Dark Mode to all Apple operating systems and services, including the keyboard that will also have swiped to write functionality.
Using OLED displays from iPhone X, Dark Mode will bring better contrast and a visually deeper experience.
How to enable Dark Mode on iOS?
Turning on Dark Mode on iOS is very simple and fast. Simply go to Settings > Display & Brightness and then select Dark Tones.
The appearance of the system changes immediately and, as noted, applies to all system tools.
For those who want this mode to change automatically according to time, you can always turn on Night Shift mode.
At night this mode automatically changes the screen colors to the warmer tones of the color spectrum, allowing you to sleep better.
If the user reluctant to install this version now, then wait for the September 24, when the Cupertino giant will launch iOS 13.1.
Read also: Apple anticipates the release of iOS 13.1 and iPadOS by September 24