Mobile
iPhone 11 Pro beaten by the iPhone XS in app speed test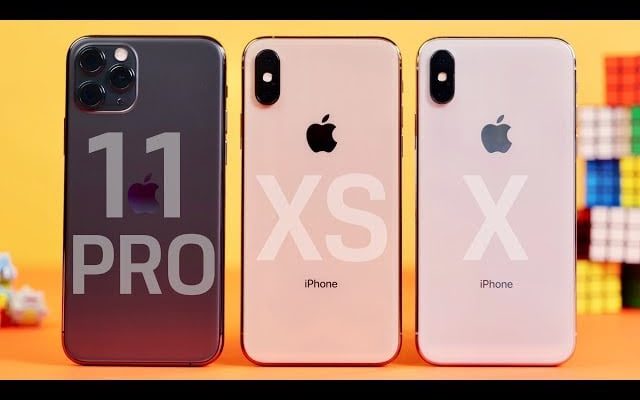 When Apple introduced the new iPhone 11 Pro, it focused on what's new and what stands out in the field of innovation. These are many and focus mainly on the field of photography and also on the present hardware.
Of course, the 20% increase over the previous year's models was also highlighted. This year, apparently, what has been said does not fully correspond to what is proven in practice. Performance tests showed that the iPhone 11 Pro was beaten by the iPhone XS.
Now that 11 Pro is on the market, it is normal for many comparisons to begin to emerge. If they focus on the competition, there are still those who look at previous models. With this it intends to confirm the supposed improvements achieved.
Much more expected from iPhone 11 Pro performance
After Apple has revealed that the new iPhone and the new SoC look better than before, it's time to compare. Thus were placed face to face the last 3 generations of the iPhone. We have iPhone 11 Pro crashing against iPhone XS and iPhone X.
Read also: iPhone 11 Pro teardown: Confirms support for reverse wireless charging, currently disabled
At first glance, the latest model was expected to hit the predecessors completely and directly. The truth is that this unexpectedly did not happen and there is much to explain. The tests are standardized and show a possible daily use.
EverythingApplePro compared 11 Pro, XS and X.
In the first round of the test, when apps are first opened, iPhone X was the last to deliver. The other two smartphones were almost identical in performance, with iPhone 11 Pro spending 1 second less than iPhone XS.
iPhone XS with Apple's Old Hardware Beats All 
The worst came with the second round of the test, where apps are reopened. Again the iPhone X was left behind with 7 minutes and 27 seconds. In the case of 11 Pro, the time was 5 minutes 49 seconds. The winner, the iPhone XS , was able to complete in just 5 minutes 21 seconds.
Although many dismiss them, these tests show much of their performance. It is known that iOS 13 may not be optimized yet, but we expected more of this confrontation, because it depends a lot on the hardware present. IOS 13.1 arrives this week and could change the result of these clashes.