Mobile
MWC 2019: Energizer will launch a series of 26 smartphones, 18,000mAh battery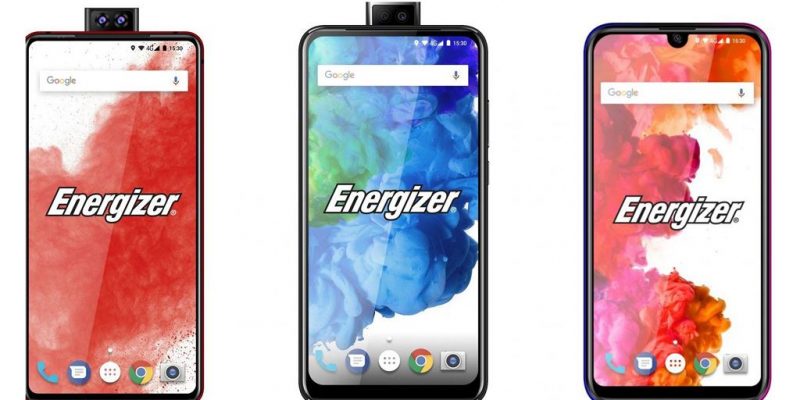 One of 26 Energizer smartphones launching at MWC 2019 will have a battery of up to 18,000mAh and a curved screen.
Specifically, in its latest post on Twitter, Energizer said it will bring to MWC Exhibition this year a total of  26 smartphones. These devices will be divided into 4 main lines: Power Max, Ultimate, Energy and Hardcase. In particular, Power Max and Ultimate are smartphones, while Energy and Hardcase are basic phones.
Prominent among these is a Power Max model that has an extremely high battery life, up to 18,000 mAh. If this is true, then Energizer will break its own record when last year, the manufacturer launched the world's largest battery-powered smartphone – Power Max P16K Pro owns a 16,000 mAh battery.
#Energizer Mobile to reveal 26 new phones at the Mobile World Congress, including a foldable #smartphone and an 18,000 mAh-battery-smartphone📱 📱 Find out what they will be: https://t.co/YeZl1OODgU pic.twitter.com/5Wmhd0nufr

— Energizer Mobile (@energizermobile) January 25, 2019
Another remarkable smartphone in Energizer's upcoming launch event is the Ultimate U620S Pop, featuring Pop up camera. This phone, despite its unimpressive configuration with a mid-range Helio P70 processor, has 6GB of RAM, a 3,000 mAh battery, but is featured with dual selfie camera design, full screen front and 3 cameras after. Besides, Energizer will also launch smartphones with more traditional designs such as U650S, U620S and U570S with waterdrop screens.
All 26 smartphones will have hands-on experience at Energizer Mobile booth at MWC 2019 Exhibition from 25 to 28 February 2019 in Barcelona city.
In addition, Energizer mentioned a screen phone that could be bent but has no image of it, most likely this is just an idea-type phone, not commercial. Phones with bent screens are trending when both LG, Samsung, Huawei or Xiaomi will soon introduce them.