Mobile
OPPO and Nokia signed an agreement: obtained its multi-year patent license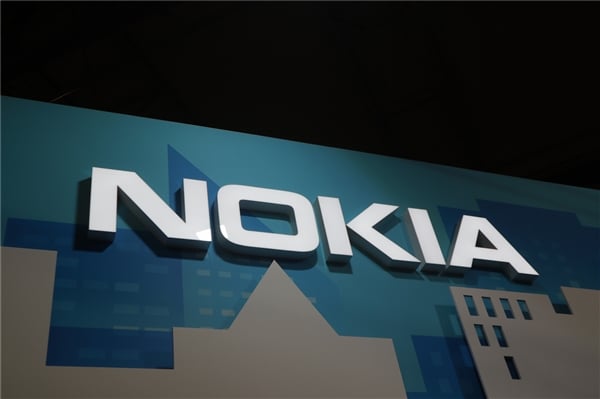 On November 26th, Nokia suddenly announced a low-key announcement on the official website, saying that it has signed a patent licensing agreement with OPPO for many years . The content of the agreement is roughly the category of patents granted by OPPO. More specific authorization content and authorization fees are not disclosed by Nokia.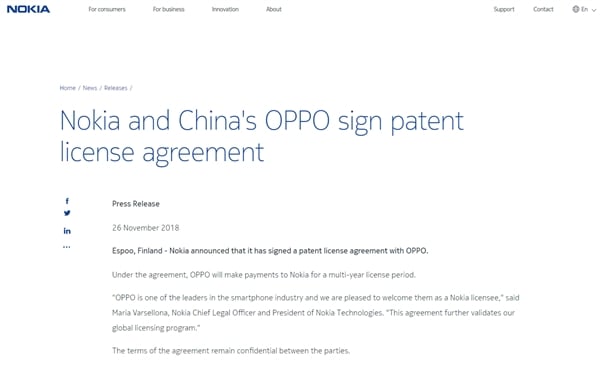 https://www.nokia.com/about-us/news/releases/2018/11/26/nokia-and-chinas-oppo-sign-patent-license-agreement/
Previously, Nokia had signed a patent license agreement with Xiaomi for many years. At that time, the scope of the patent license agreement between Nokia and Xiaomi was mainly the cross-licensing of the standard essential patents for mobile networks.
Also Read: BlackBerry, Nokia handshake and last year's patent infringement lawsuit
According to public information, even if Nokia once withdrew from mobile phone manufacturing, it still has tens of thousands of patents in the field of mobile communications, and most other vendors cannot be at the same level. And Nokia's patent coverage is also extensive, and it is difficult to circumvent the patents held by Nokia when it comes to mobile phone R&D and manufacturing.
According to reports, in 2014 Nokia's patent department's revenue was 576 million euros (about 649 million US dollars); in 2015, Nokia expects to receive an additional 100 million euros (about 112.27 million US dollars) from Samsung to 200 million euros (about Authorization fee of $224.45 million.