Mobile
Qualcomm 7nm flagship chip Snapdragon 8150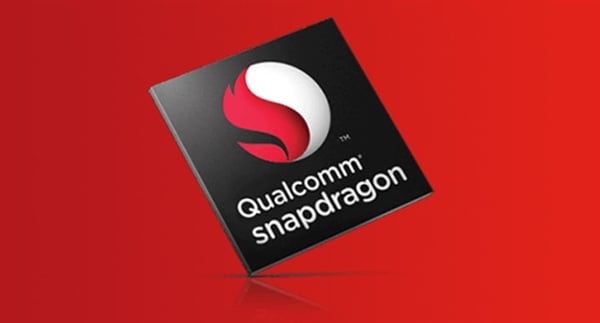 Qualcomm's next-generation flagship chip. At present, it has been reported that the Snapdragon 8150 chipset will be made on TSMC's 7nm FinFET architecture In view of the upcoming 5G mobile phones coming next year, many manufacturers are expected to pair it with the X50 5G baseband.
Previously, the Snapdragon 8150 has been certified by the Bluetooth SIG (Special Interest Group) under the symbol SM8150 . It is reported that the chip will be built for the first time to build a flagship chip of independent NPU (Neural Network Unit) to enhance AI computing power.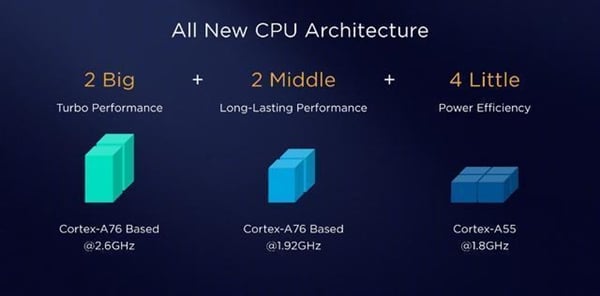 Roland Quandt, today gave a new material for the Snapdragon 8150 on social networks. He said that the Snapdragon 8150 will adopt a three-cluster CPU core design similar to the Kirin 980.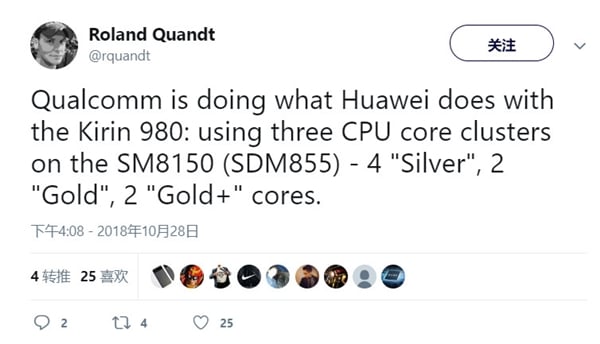 Previously, the prototype of the Snapdragon 8150 scored 3,697 points in Geekbench's single-core test and 10,469 points in the multi-core benchmark. In contrast, the 845 model is best to be about 2400 points and 8900 points for a single core.
Earlier, Roland Quandt revealed that the Qualcomm Xiaolong 8150 may be unveiled at the annual summit in early December, in Hawaii.