Mobile
Samsung A9s Launch Conference in Xi'an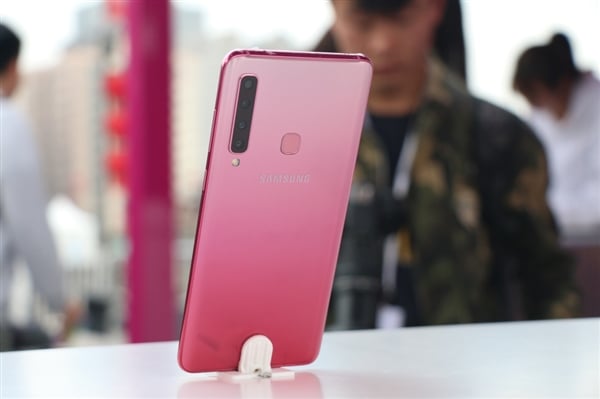 On the evening of October 24th, Samsung held a new product launch conference in Xi'an, officially launching its first four-camera mobile Galaxy A9s, providing three colors of Caviar Black, Lemonade Blue and Bubblegum Pink color.
In terms of design, the Samsung Galaxy A9s uses a 6.38-inch AMOLED display. The overall shape is similar to that of the Samsung Galaxy A9 Star. The biggest difference is that the former is equipped with four rear lenses, which is the world's first rear four-camera phone.
The four cameras are (from top to bottom):
8 mp 120 degree super wide-angle camera, f / 2.4 aperture, the official introduction in the panoramic shooting frame is wider than the average mobile phone; 10 mp telephoto lens, f / 2.4 aperture, support 2x optical zoom; 24 mp main lens The aperture is f/1.7. Samsung claims that this camera can take pictures in high definition during the day. At night, it combines four pixels and actively reduces noise, and has better picture quality in low light conditions. The last one is a 5 megapixel depth of field lens, f/2.2 aperture, officially introduced, these four cameras can work together to record more beautiful moments.
In the core configuration, the Samsung Galaxy A9s is equipped with a Qualcomm Snapdragon 660 processor, equipped with 6GB of memory + 128GB of storage, a front-facing 24 megapixel camera, and a battery capacity of 3800 mAh.
The Device has already started pre-sale in Jingdong platform and will be on sale at 0:00 on November 11.