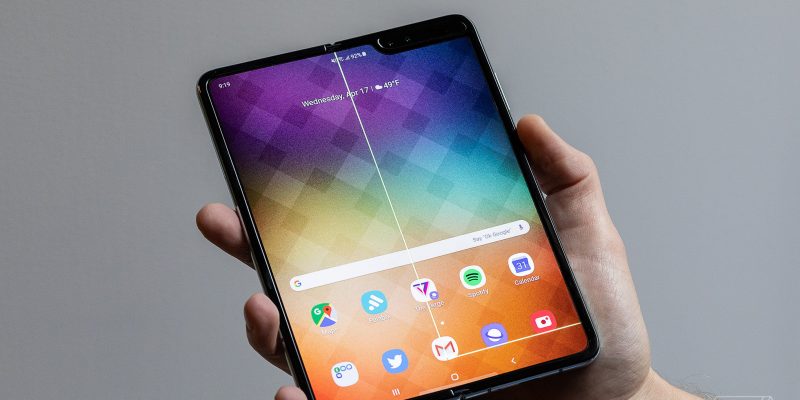 On the occasion of the IFA 2019, the Samsung team has confirmed that the Samsung Galaxy Fold will make its official debut in some European markets on September 18 and among them we find those of France, Germany and the United Kingdom.
We recall that the first flexible smartphone of the Korean manufacturer has undergone several changes since its launch earlier this year, in order to increase its resistance and make its display less prone to breakage.
Read also: Samsung Galaxy Fold should debut in South Korea on September 6th
And always with regard to the Samsung Galaxy Fold, it seems that the manufacturer is canceling the pre-orders made in the United States on the occasion of the first launch of the smartphone and then suspended pending the necessary structural corrections to make it more resistant.
According to various reports, Samsung would be reimbursing those who made the reservation for the device with a $250 voucher. The voucher in question can be used to buy anything that is available on the official Store of the manufacturer but at the moment it is not clear if the Samsung Galaxy Fold (which could only be sold in physical stores) will be present, with the risk for such people not only to lose the acquired priority order but also to have to pay the full price of the telephone.