Mobile
Samsung Galaxy Tab A (2016) is updated to Android 8.1 Oreo
Reports from holders of the Samsung Galaxy Tab A are being multiplied on the Internet, claiming they have received the update to Android 8.1 Oreo .
This is a totally unexpected update for a tablet launched in 2016 and that apparently was not completely abandoned by the Korean manufacturer.
The update in question is about 1.2 GB and beyond, Android 8.1 Oreo includes the Android security patches for the month of November and the Samsung Experience 9.5.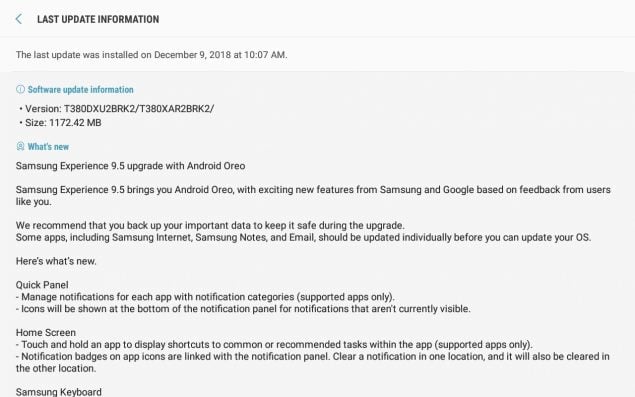 According to various users, the update would have a major impact on the performance of the device, which is something that you hear very rarely when it comes to almost virtually forgotten tablets.
If you want to make a manual attempt, you can go to  Settings  ->  Device Information  ->  Software Updates .