Mobile
Vivo confirms Apex 2019 smartphone, Concept unveiling on January 24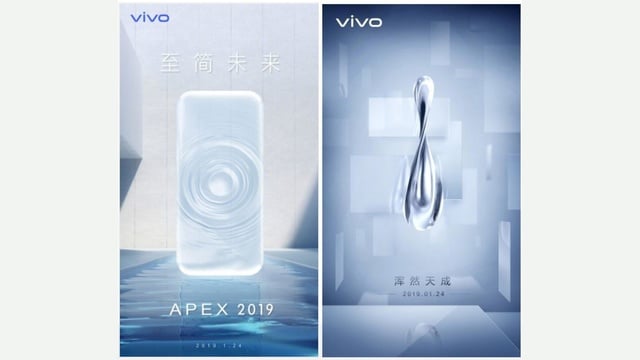 In 2018, Vivo Apex was the first impressive phone of the year, demonstrating a functional design of a device that all manufacturers have longed for: full screen on the front and with completely new technologies such as a fingerprint sensor in the display and a retractable camera. The Chinese producer wishes to repeat this move in 2019 with "Waterdrop", which has now also been given an official name: Vivo Apex 2019.
Vivo announced a presentation event for January 24, to be held in China. Here will be the first new smartphone concept for the year 2019, which will most likely arrive in stores in the form of a new device from the NEX range, according to tradition established last year.
Apex 2019 first appeared to the public under its code name "Waterdrop", and it will have a completely different design from what we have seen so far on the market. The first images with some design elements of the phone suggest that it will be almost entirely made of curved glass that will cover the entire outer surface. Rumors say Vivo wants to make a smartphone that does not include external buttons or other ports.
Now that the headphone jack has almost disappeared from top smartphones, the next port that could be sacrificed would be the USB Type-C charging port that can be replaced with a wireless charging module. Thus, it could be one of the most resilient water splashes or diving phones, being completely devoid of ports on the outside. Of course, the code name "Waterdrop" suggests that it will have a few things in common with water.
Considering that the Vivo NEX Dual Display launched at the end of last year was delivered with two displays, it would not be uncommon to assume that the new Vivo Apex 2019 could also be similar in design.