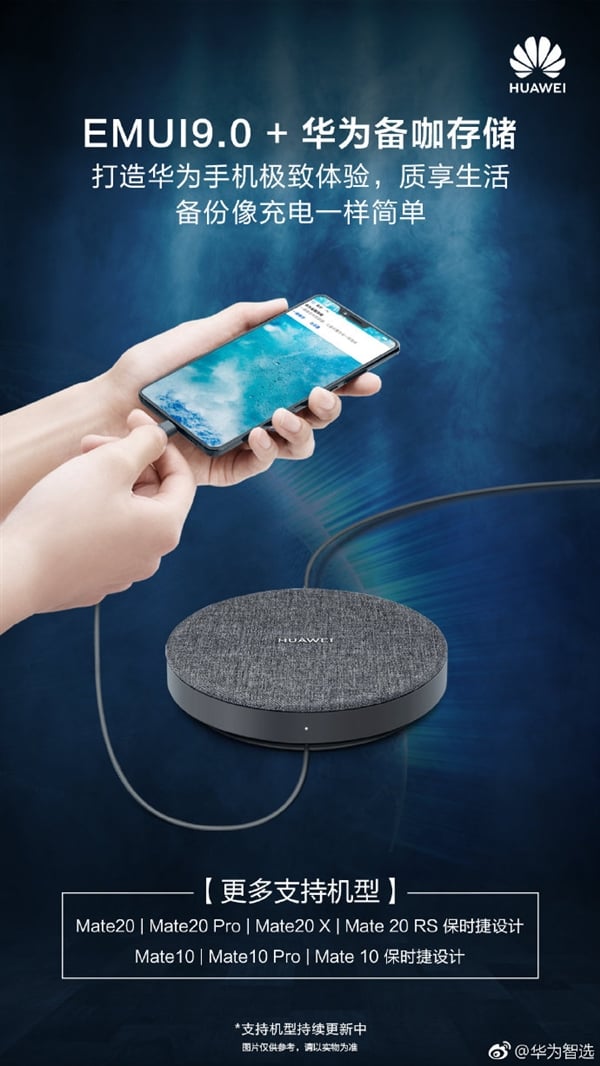 We may receive commissions for purchases made through links on our website. We appreciate your support.

Nowadays, the capacity of mobile phones is getting bigger and bigger, and more and more files such as photos, videos and materials are stored. How to make backups faster and more convenient becomes a problem.

In response, last month Huawei released a ready coffee storage, It has 1TB capacity and can easily back up mobile phone data and it ranks first in the network storage category during the Double 11 period.

At the beginning of the release, Huaweis coffee storage only supported the Mate 20 series, and now the Mate 10 series is included in the compatibility camp.There are 7 models for specific support: Mate20/Mate20 Pro/Mate20 X/Mate20 RS Porsche Design/Mate10/Mate10 Pro/Mate10 Porsche Design.

Huawei coffee storage uses British grays simple design, diameter 136 mm, height 29 mm, the top is waterproof fabric, can cope with accidental water and splashing in life, the chassis is non-slip and hides cable storage.

The internal storage capacity is 1TB, which supports charge and backup. No need to install APP, no complicated operation, and you can back up photos, software and other data immediately after connecting with mobile phone through Type-C interface. It can be called to back up 10 photos in 1 second.

It is worth mentioning that when the power is connected and there is no data transmission, it can also charge the mobile phone, and the power supports 9V/2A, 5V/4.5A.