News
6 Factors to Consider When Hiring a Melbourne Videographer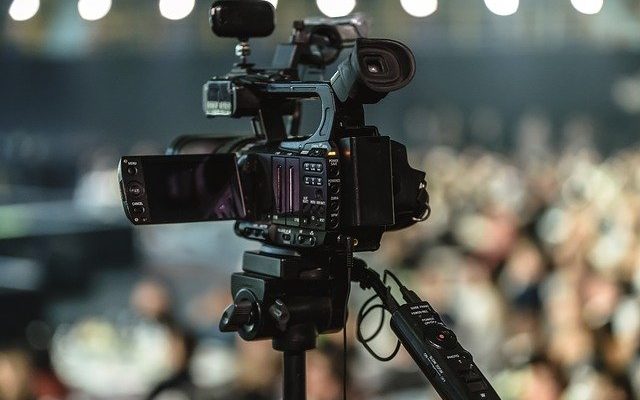 Videography is one of the most trending topics in the Australian market, and it's no surprise that video marketing has become synonymous with success for many businesses. According to a report, the screen production industry in South Australia, including Melbourne, made a total contribution of AUD 119.5 million in 2017–18 to gross state product.
Many businesses have started using video as part of their marketing strategy, excellently creating brand awareness. However, not every company that uses video is successful, as there are specific trends that you should follow to create high-quality videos. Melbourne videographers are professionals who can help you churn out some awesome video ideas, and here are the six factors to find a videographer in Melbourne, Australia.
1. Check Their Experience
A great videographer will have experience with all sorts of situations, so ask to see samples of their work. Ask how long they've been in business; learn about their clients and the projects they specialize in. They should also show you examples of personal projects, like corporate or social events. Avoid anyone without experience working on similar projects.
2. Do Your Research
Please research and check their work samples on the internet and social media platforms like YouTube or Instagram. Check out their portfolio, read reviews and look for samples like what you have in mind for your project. This will give you an idea of the kinds of things they have achieved in the past and whether their style fits what you're looking for.
3. Expertise
An expert professional videographer will have a wide range of experience and skillsets, from corporate videos to wedding videos and everything in between. This can save you money by having one person handle all aspects of your video project rather than hiring several different people for the various parts of the video production process.
4. Face-to-Face Meet
It's always better to meet your potential videographer face-to-face. Not only will it help you determine if you're comfortable working with them, but it also allows you to scope out their studio space and equipment. This is especially important if they claim to use quality equipment, and it's best to see it firsthand.
5. Trustworthiness
Over 6,000 video service providers in Australia, including Melbourne, offer corporate and social events video production services. You don't want to hire an unreliable videographer to leave you in the dark about important details, such as what equipment will be used for video production. Finding the one that you can trust is the key. 
A trustworthy videographer will be available for pre-and post-production, answer all your questions without hesitation, and show up with all necessary equipment and fully charged batteries.
6. Cost
Most Melbourne, Australia, companies charge between $80–180 per hour for videography. Larger companies, creative agencies, or experienced directors of videography with a proven track record tend to cost more. It is better to look for someone who fits your budget and meets your expectations rather than a cheaper option. 
It is better to have an idea of what you need before contacting videographers. You may be able to find some great deals online as well. When looking at quotes, ensure they include all services and equipment needed, as well as hidden costs. It is another essential factor to find a videographer in Melbourne, Australia.
The Bottom Line
When hiring a videographer, the best thing to do is have a clear idea of what you want. Do you want someone who can provide content for your website, create short videos that would be used on social media, or do you want a longer, more comprehensive video that would be shown on TV? You should go with an experienced team if it is the latter one.
Remember, a cheap or overly expensive videographer may not be worth your time and resources. Find an in-between price with an experienced video production company, and you'll be sure to get just what you need for your project.