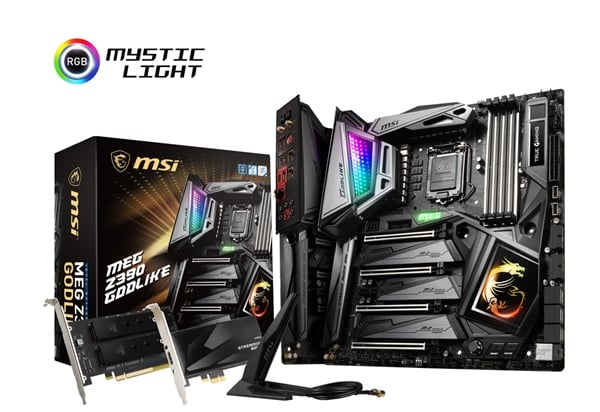 We may receive commissions for purchases made through links on our website. We appreciate your support.

With the arrival of Intels nine-generation Core, various motherboard manufacturers have also launched the Z390 series of high-end products, with a comprehensive upgrade of the i9-9900K, and constantly create new records.

Recently, TSAIK , a professional overclocking player from Taiwan, used a top-of-the-line MEG Z390 Godlike super-magic board to raise an i9-9900K to an amazing 7.47GHz (or 7472.3MHz). The multiplier is 74x, which is more than the original. The frequency has more than doubled, setting a new record.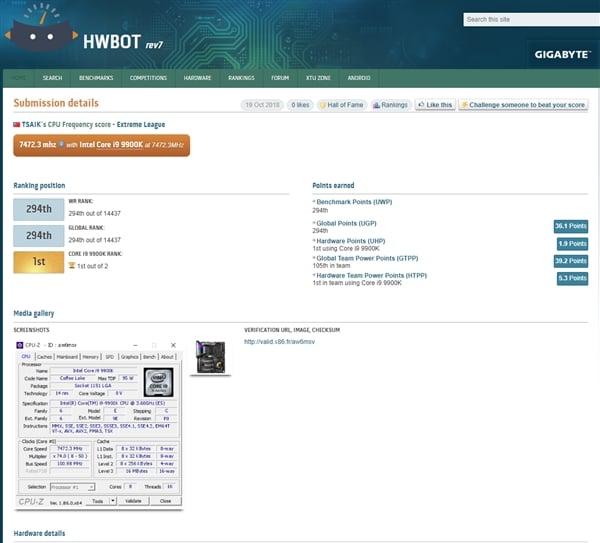 Another player, Toppc, used the same motherboard to create agood scoreof 7446MHz (multiplier 73x).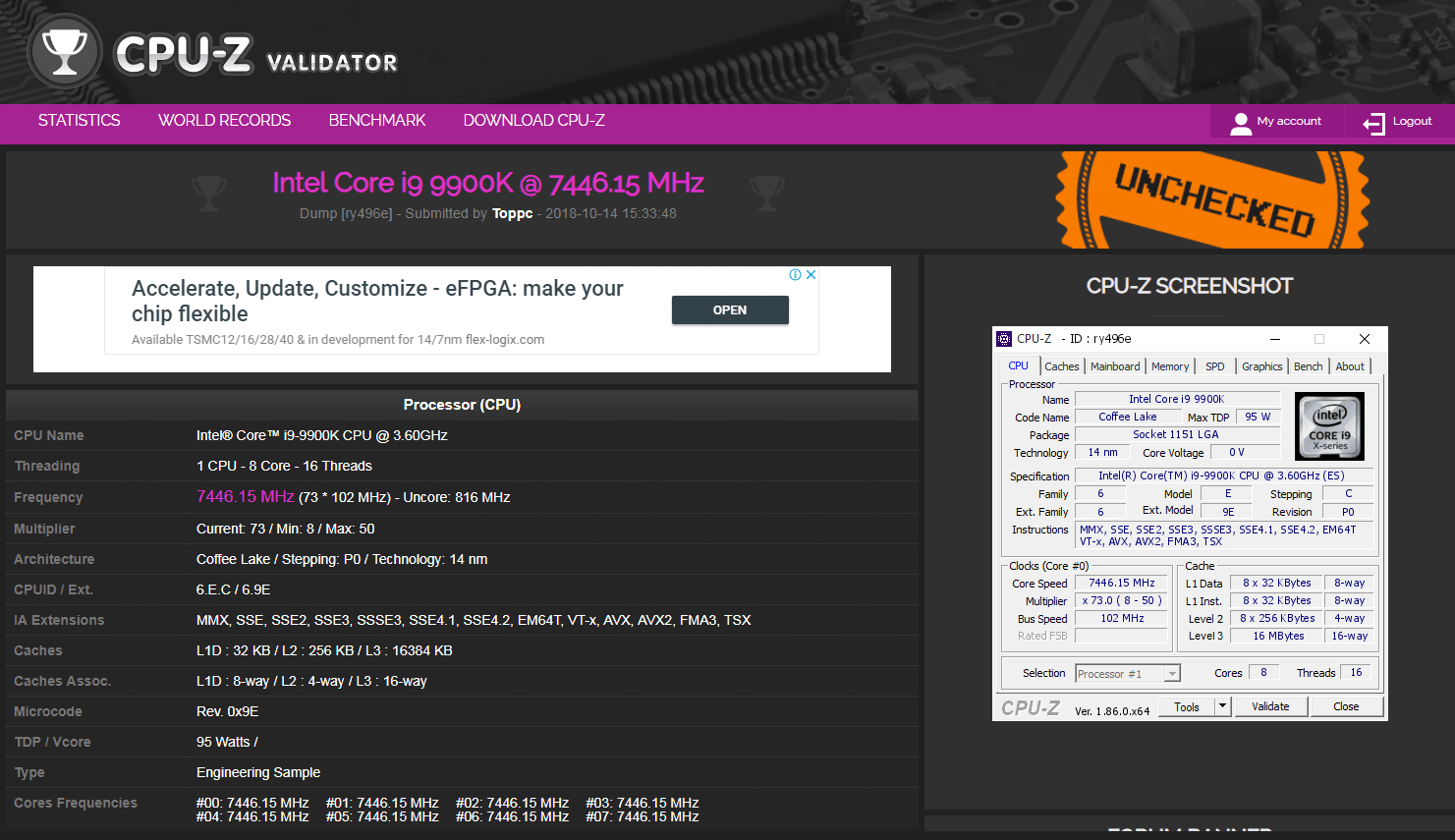 It is worth noting that these two overclocking, i9-9900K maintains 8 core 16 thread open all started, more visible new processor, a new motherboard overclocking ability.
Last year, Toppc used a MSI Z370Godlike Gaming motherboard to surpass the i7-8700K to a record 7.4GHz.
MEG Z390 Godlike is a MSI designed to break the performance barrier and limit overclocking. It has 18-phase digital power supply, dual power supply interface, MSI Core Boost acceleration technology, temperature detector, and dynamic dragon soul panel integrated with an OLED in Shanghai. The display can be used as a dashboard to display hardware status in real time.
The audio aspect is also worth mentioning. The Xtreme Audio DAC solution includes dual dedicated Hi-Fi audio processor, dedicated ESS amplifier ESS AUDIO DAC, WIMA audio capacitor, 6.3mm headphone jack, and comes with a professional Streaming Boost video capture card.