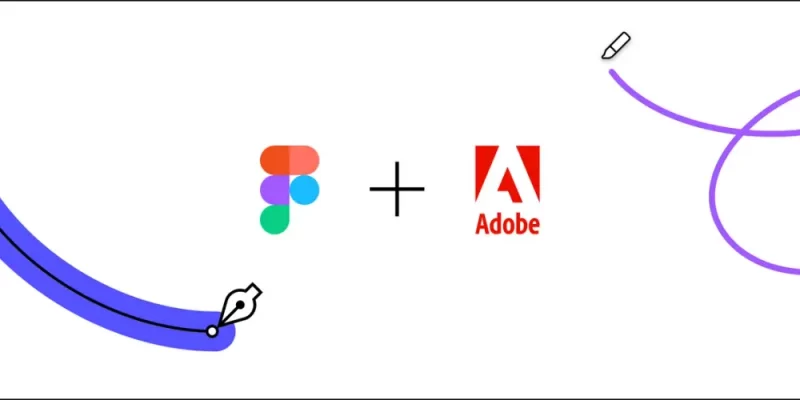 Adobe has acquired the online collaborative web application for interface design platform, Figma, for nearly $20 billion in cash and stock, marking the largest purchase of a private software company to date, according to Bloomberg.
"Under the definitive agreement, Adobe has agreed to acquire Figma for approximately $20 billion, comprised of approximately half cash and half stock, subject to customary adjustments. Approximately 6 million additional restricted stock units will be granted to Figma's CEO and employees that will vest over four years subsequent to closing. Adobe expects the cash consideration to be financed through cash on hand and, if necessary, a term loan. The transaction is expected to close in 2023, subject to the receipt of required regulatory clearances and approvals and the satisfaction of other closing conditions, including the approval of Figma's stockholders." – Adobe
You can expect to see Adobe's visual editing features find their way into the Figma platform, and the two companies hope the purchase to end sometime in 2023 if it gets approval from regulators and shareholders. Figma co-founder and president Dylan Field will continue to lead his company if and when the acquisition is completed, but will report to David Wadhwani, Adobe's digital media leader.
Adobe in their press release added that "Together, Adobe and Figma will reimagine the future of creativity and productivity, accelerate creativity on the web, advance product design and inspire global communities of creators, designers and developers. The combined company will have a massive, fast-growing market opportunity and capabilities to drive significant value for customers, shareholders and the industry."
Adobe will not completely revamp Figma, at least not initially. Field's blog post emphasized that Adobe is "strongly committed" to keeping Figma an independent company.
There is no "plan" at the moment to change Figma's pricing, and it will remain accessible for education users, Engadget reports.  While the CEO was hoping to leverage Adobe's expertise for upgrades, he also expected to continue to run Figma as he did before.  And while the acquisition is huge, it's not surprising given Adobe's previous moves.
Figma is a logical (if major) extension of this strategy—it can help make online teamwork a staple of the creative process at companies that regularly use software like Photoshop and Premiere.