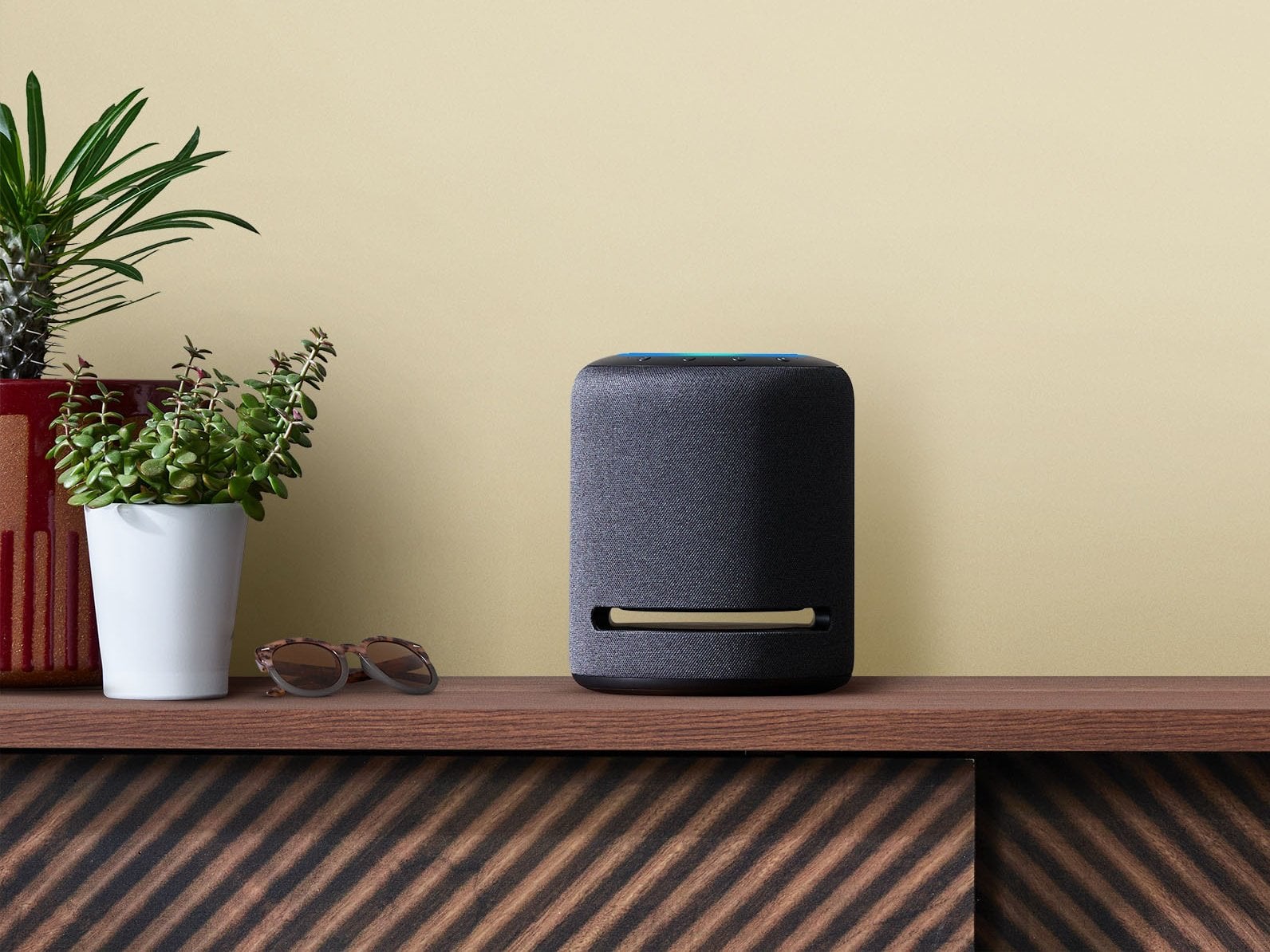 We may receive commissions for purchases made through links on our website. We appreciate your support.

Amazontoday announced four new Echo series devices, ready to offer new ways to access Alexa, the digital assistant of the American giant.On the occasion they were also announcing new features that will allowAmazon Alexato be even more useful.
All-New Amazon Echo
The new Amazon Echo maintains the design with fabric, even if the lines change and new colors arrive, suitable for integration in different environments: blue-gray, light gray and melange gray. The speaker incorporates the same technology as Echo Plus, with a 76 mm woofer and a wider rear volume, which allows for more powerful bass.
All-new Echo (3rd Gen) Available on Amazon for $99.99
Amazon Echo Flex
With Amazon Flex you can reach Alexa in any room, as long as there is a power outlet. No need for shelves, since the small device connects directly to the socket. This is why talking to Alexa becomes easy even in the bathroom, in the garage or in the corridors.
Amazon Flex has a USB port to charge any device, such as a smartphone or smartwatch, or add a light or any other sensor.
Amazon Echo Flex is available on Amazon for only $24.99.
Amazon Echo Dot with clock
If you had liked Amazon Echo Dot, you will find the new version even more useful, which now integrates an LED clock, which makes it perfect to be placed on the bedside table, on a shelf or in the office, with the brightness of the LED adjusts itself according to the environmental one.
You can learn about the outside temperature, view a timer or set an alarm, all obviously through Alexa.
The new Echo Dot with clock is available on Amazon for $59.99.
Amazon Echo Studio
If you are looking for a smart device with particularly powerful audio, here is the new Amazon Echo Studio, which integrates five directional speakers.The 133 millimeter woofer with its 330 watts is capable of producing rich, full-bodied bass, making the most of the opening in the lower part of the speaker.
There is also a 25 mm tweeter and 3 50 mm mid range, with a 24 bit DAC and a 100 Hz band amplifier for high quality audio. Echo Studio supports Dolby Atmos and Sony 360 Reality Audio and can be paired with another Echo Studio speaker for multi-channel audio.
Amazon Echo Studio is available on Amazon for $199.99.
Amazon Alexa
New features also for Amazon Alexa, which can speak faster or slower, with the possibility to choose between seven different speeds, electable with voice commands. Very useful is the function that allows you to whisper to Alexa, not to wake up those who sleep next to us, with the digital assistant who, in return, will respond with a whisper.
To guarantee users maximum transparency on what has been recorded, Alexa can now repeat the last recordings made, reproducing exactly what the user has said.It will also be possible to ask for explanations on the answer to the last question asked.
Finally, a voice command will be enough to cancel all the daily recordings at once, or leave Alexa with the task of automatically deleting the oldest recordings.
Availability
The new products of the (You can view more new products by visiting this link) Amazon Echo series are already available for pre-order today on Amazon and will be sent to users on the respective dates mentioned at Amazons product page.