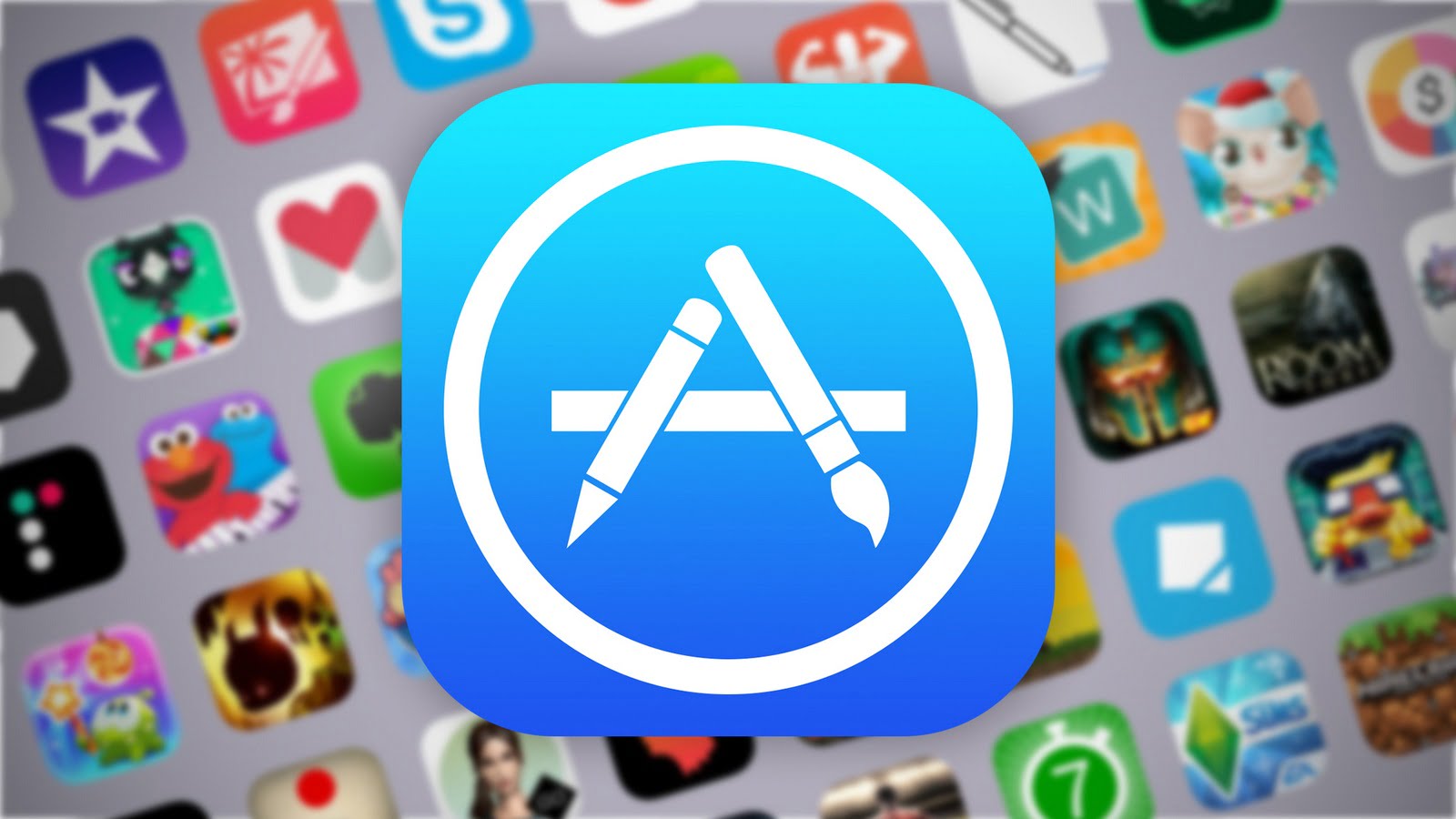 We may receive commissions for purchases made through links on our website. We appreciate your support.

The effects of coronavirus and limitations for mobility and in-person meetings are still felt in the third quarter: the two main digital app stores are growing at a rapid pace, but once again the App Store stands out with a fraction of the total downloads compared to Android universe, almost double the turnover of the Google Play Store.

Both platforms record an estimated increase in turnover of over 30%, more precisely the App Store grows by 31% from 14.5 billion in the third quarter of 2019 to the current 19 billion dollars this year. In the same period, Google Play Store revenue increased by 33.8% to $ 10.3 billion.

The profitability gap between the two platforms in Apples favor is even more striking when app downloads are taken into account. Here the App Store grows by only 2.5% with an estimated 8.2 billion app installations, vice versa Google Play Store has the lions share with a 31% increase year on year and an estimate of 28.3 billion of installations.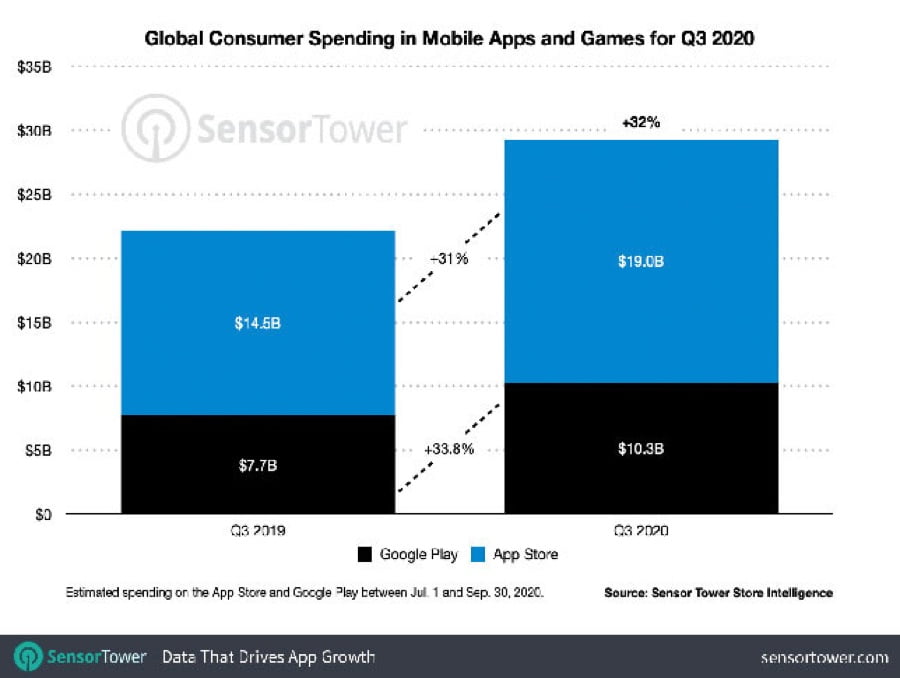 Thus continues the gap between downloads and turnover or, in other words, the greater profitability of the App Store compared to the Google Play Store, which has existed since the two platforms compete with each other. In the same way, apps in the games category still gross more than all the others with a growth of 26.7% and an estimated 20.9 billion user spending worldwide in both stores. The largest chunk of the total goes to Cupertino with $ 12.4 billion, while Mountain View collects $ 8.5 billion.
TikTok dominates both charts as the most profitable and most downloaded non-play app. According to estimates by SensorTower the Chinese social network, although blocked in India and threatened in the US, managed to transform its popularity into higher user spending, which grew by 800% year on year. Below are the rankings of the apps that have most revenue in the third quarter on the App Store, Google Play Store, and also in total: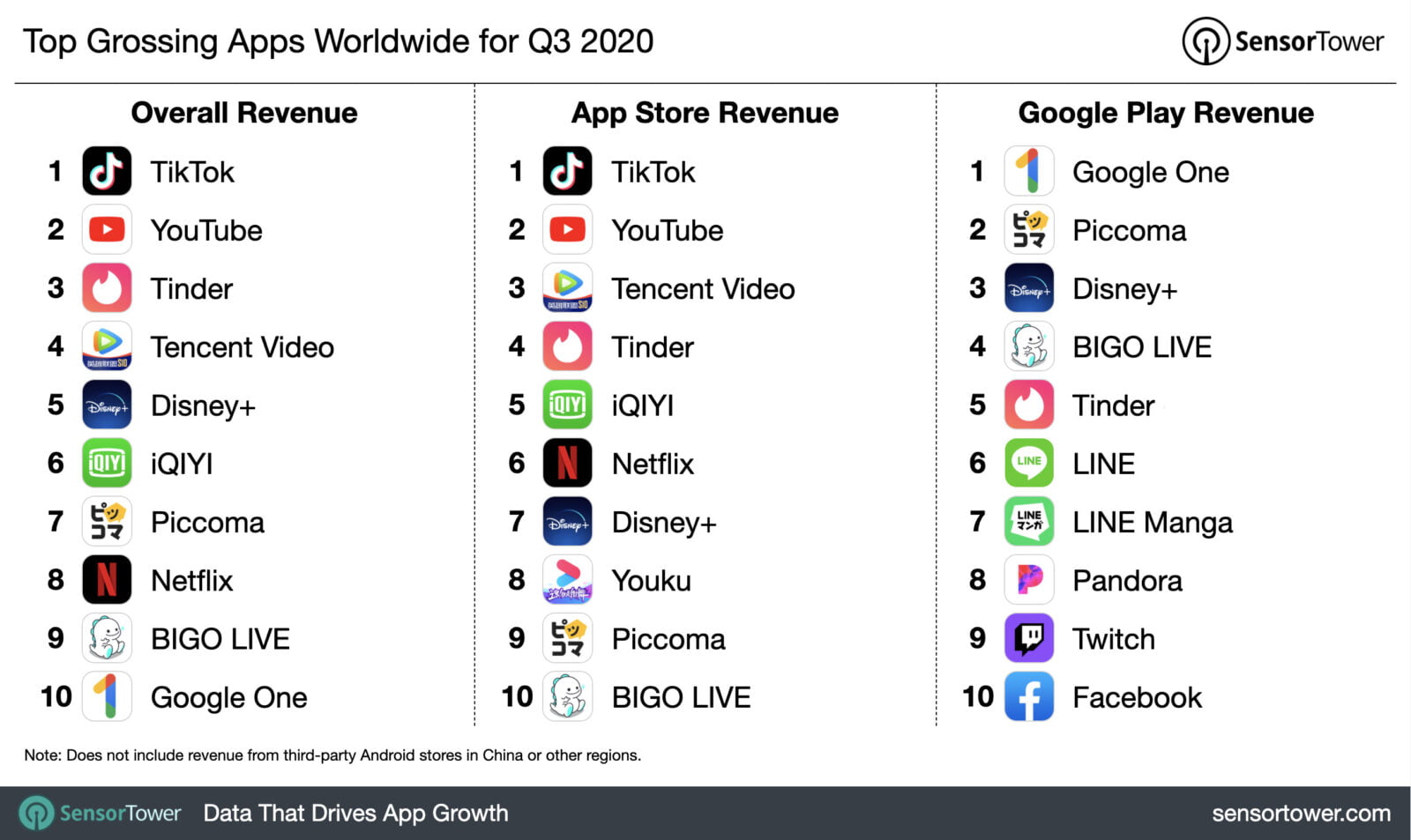 Apart from the usual known names, the ranking includes some of the most popular apps and services in Asia, including Tencent Video, iQIYI, and Youku for streaming video in China, the Japanese app Piccoma to buy and read manga, and finally BIGO Live for video streaming in Singapore.