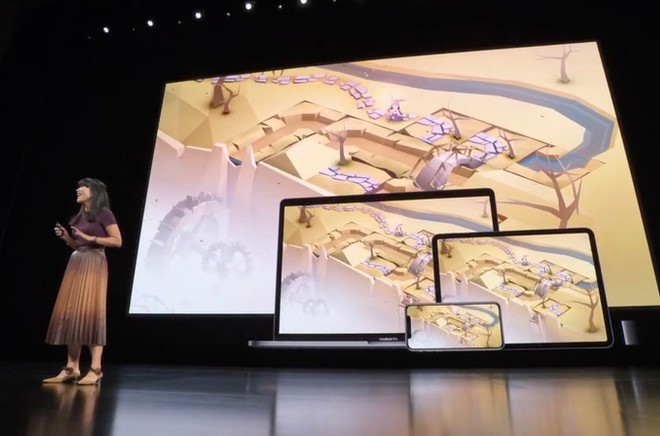 We may receive commissions for purchases made through links on our website. We appreciate your support.

With the release of the Golden Master of MacOS 10.15 Catalina to the developers last Thursday, we had the official confirmation that the new Apple Arcade service will also be compatible with Macs.

Apple Arcade is a subscription service that allows access to over 100 exclusive games developed by various software houses and approved by Apple. The download takes place through a special section on the App Store. Access to the games is possible not only for the account holder but, thanks to the Family Sharing, up to 5 family members.

Before the MacOS Golden Master 10.15 Catalina was launched, we had the chance to try the service only on iOS 13, iPadOS and tvOS 13. But now we have confirmation that even on Macs it will be possible to access Apple Arcade.

Unlike what happens on iOS, tvOS and iPadOS which all share both part of the source code and the same CPU architecture on which to run,macOSisdeveloping on Intels x86 architecture.This means that the developers had to either exploit an emulation system or completely rewrite the games to make them compatible with the x86 architecture.

For this reason, at the moment we do not know if all the games in the iOS, iPadOS and Apple Arcade TV versions will also be available in the MacOS version 10.15 Catalina.

Any game on Apple Arcade can access a cloud save function, with which you can start the game on one device and then resume it on another from the same point (the iCloud infrastructure is used).

One thing that might seem trivial but not at all about price and subscription: if you subscribe to Apple Arcade for 4.99 euros a month (first 30 days free), you have access to it from all compatible platforms.