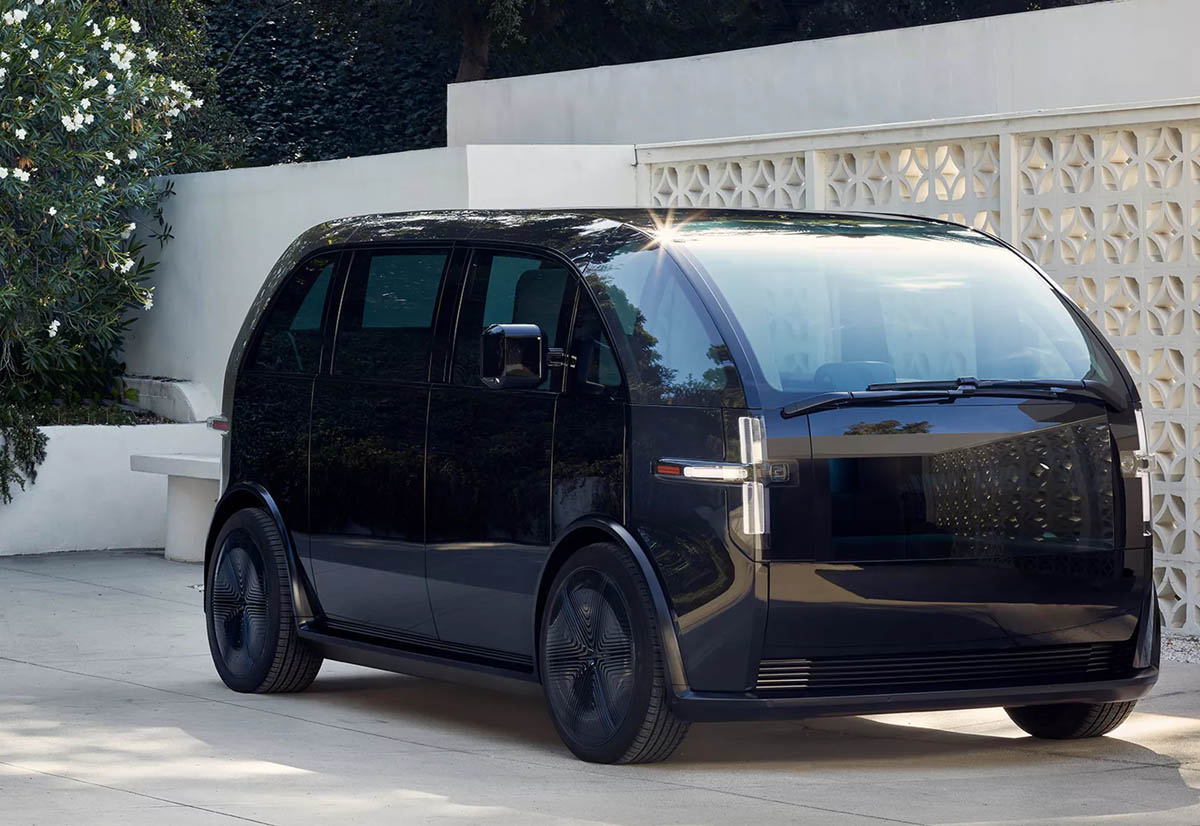 We may receive commissions for purchases made through links on our website. We appreciate your support.

Apple has discussed with Canoo a Californian startup specializing in electric vehicles the possible acquisition. Talks would have taken place at the beginning of 2020 and the two companies would have evaluated various options, from a simple investment to a real acquisition, a further sign that highlights the interest of the Cupertino company in the sector.

The Californian company, founded in 2017 by former BMW executives, has been noted for a modular electric platform, capable of supporting a range of vehicle applications, both in the consumer and commercial sectors. The platform in question would be different from those created by other startups and large car manufacturers due to the strong integration with the cars electronics, an element that offers greater flexibility in the interior design. It also boasts a technology steer-by-wire, that is the electronic steering control, another element that increases flexibility in the design and not yet widely exploited in the sector.

Canoo was apparently more interested in investment from Apple. Eventually, the negotiations stalled. Canoo has meanwhile become a publicly-traded company after the merger with a Special Purpose Acquisition Company (SPAC) which resulted in the creation of an entity called Canoo Inc.

Apple has completed other acquisitions in the sector and in 2009, for example, bought Drive.ai, a company specializing in artificial intelligence technologies for automated vehicles and which has long been offering self-driving ride-hailing services using dedicated vans.

The news of Apples interest in Canoo comes at a time when rumors have begun to circulate about the Apple Car project known by the code name Project Titan.

The latest rumors refer to agreements in progress with Hyundai, a company that should deal with the actual production of a future vehicle. Interestingly, Hyundai and Canoo already have a partnership: the two companies had announced in February 2020 a plan to co-develop an electric vehicle. As mentioned, Canoos platform can be used to make a wide variety of electric vehicles, and the first product to come to market (in 2022) is expected to be a seven-seater van, followed by a small commercial vehicle for delivery in 2023 and a sports sedan in 2025.

Since 2014, Apples entry into the self-driving car sector has been rumored, a project that has proved too complex and that would have forced the company to limit its ambitions for the moment. Rumors circulated in the past months report that Apple has faced technical problems, directives and different visions of leadership. This particular division of the company has meanwhile been assigned to John Giannandrea, senior vice president responsible for Machine Learning and AI Strategy.