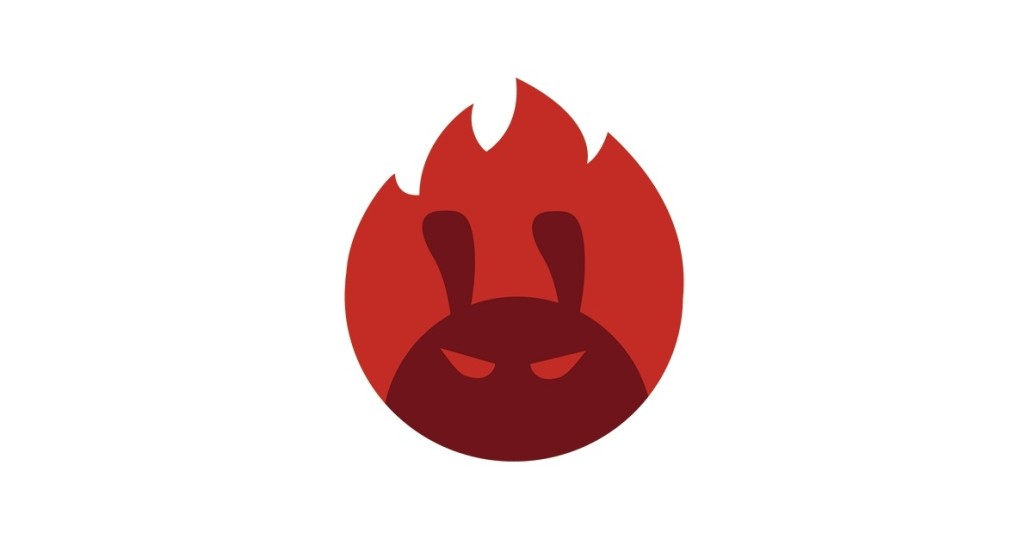 We may receive commissions for purchases made through links on our website. We appreciate your support.

The AnTuTu rankings of the most powerful smartphones of the month of February of the global market ASUS ROG Phone 2 and Redmi Note 8 Pro, the first earns the top 10 of the flagships, the second in the one dedicated to mid-range devices.
The AnTuTu global ranking of February 2020: flagships
To look at all from top to bottom is ASUS ROG Phone 2 in 12-512 GB version (507,284 points on average), followed by OnePlus 7T 8-256 GB (494.705) and Realme X2 Pro 12-256 GB (482.480).
In the rest of the AnTuTu ranking of the flagships we find two other OnePlus smartphones, precisely OnePlus 7 Pro 8-256 GB and OnePlus 7 8-256 GB, and then Samsung Galaxy Note 10+ 12-256 GB, Redmi K20 Pro 6-128 GB, Samsung Galaxy Note 10 8-256 GB, Xiaomi Mi 9 6-128 GB and Xiaomi Mi 9T Pro 8-256 GB. Interesting to underline how, apart from the two Samsung devices with Exynos 9825, all have the SoC Qualcomm Snapdragon 855 or 855+.
Just a Samsung smartphone leads the current ranking, and it is Samsung Galaxy S20 Ultra 5G (559,781 points, but not yet in the February ranking), followed by Samsung Galaxy S20 + (553,735): in both cases we are talking about the versions with SoC Qualcomm Snapdragon 865.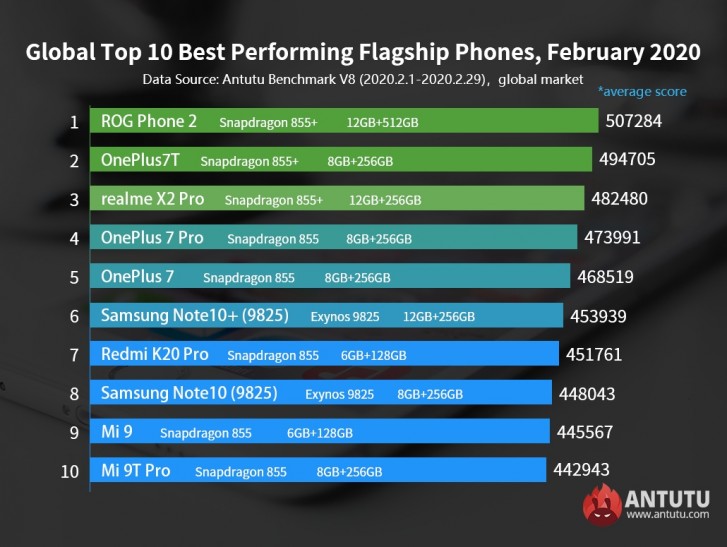 The AnTuTu global ranking of February 2020: the mid-range
Moving on tothe middle rangeto lead theglobal AnTuTu rankingof February 2020 of the global market is Redmi Note 8 Pro 6-128 GB with the SoC MediaTek Helio G90T (291,733 points).Samsung Galaxy A71 8-128 GB (265.537) and Xiaomi Mi 9T 6-128 GB (264.797) complete with their Snapdragon 730. We can then find Xiaomi Mi Note 10, Realme XT, Realme Q, Xiaomi Mi 9 Lite, Vsmart Live, Samsung Galaxy A70 and Samsung Galaxy A51 (unique with SoC Exynos listed).