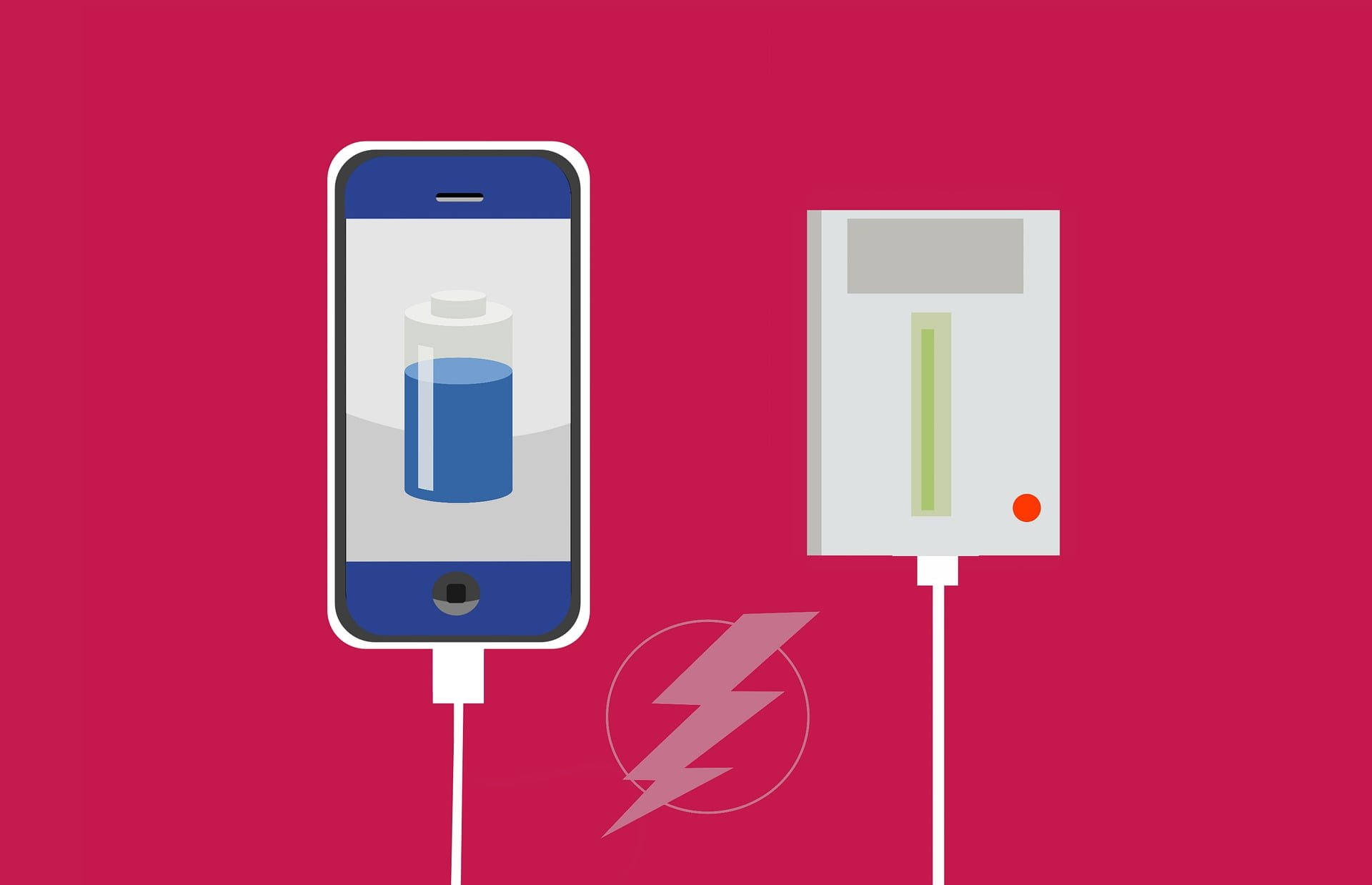 We may receive commissions for purchases made through links on our website. We appreciate your support.

If you travel a lot or work when you travel, a best power bank is an essential gadget as they allow you to recharge your mobile devices wherever you are and especially when you are away from a power outlet. In this guide we have collected the best power banks available at this time. These portable chargers are not only thin and light enough to be carried comfortably, but offer enough power to recharge the batteries of smartphones, tablets and cameras.
How do you choose apower bank?
Findingthe best power bank tosuit your needs depends on certain factors.First, if you are away from a power point for long periods of time, constantly working on different devices, you will need a high battery capacity.This is measured in milliamps (mAh).If you want to charge more devices, check the number of available USB ports on the portable charger.
Read also:Best smartwatches with and without Wear OS | September 2019
The weight of the power bank, even if contained, added to other devices such as laptops, tablets and anything else can affect portability. It is therefore necessary to find a balance between power and weight usually when the power increases, the weight increases. Then determine how much power you need and check if the weight in relation to the power supplied is the most contained.
So if you need to use your smartphone or tablet on the go a lot, take a look at this list that may help you find the best option for your needs.
Best Power banks of 2019 list:
RAVPower 27000 mAh Portable Charger with 110V or 220V AC socket
Probably the best power bank ever.
Power is higher than models of the same brand.A very beautiful object, certainly heavy, the advantage lies in having a durable and also ergonomic and easy to carry portable battery charger.
The material with which it is built is of quality and the whole body is rubberized, so it settles very well on a plane and does not slip.It is equipped with a case that facilitates transport.
The strong point of the RAVPower power bank is undoubtedly the presence of the classic electric socket, like the one at home, which also allows you to power appliances.Its a two-prong socket, so if you have a 3-pin plug you have to rely on an adapter.
In addition to the input, which is used to charge the power bank itself, we find 3 outputs for charging.One is USB Type-C, the other two classic USBs.
Features:
New-and-Improved Version: 3-prong AC output with a power supply on / off switch indicator for any device up to 70W (To turn ON the AC power, hold the power button for 8 seconds)
Power Up Three Devices at Once: Benefit from one Type-C output and two USB iSmart ports to charge new ultrabooks and two other devices simultaneously (Type-C port only supports output)
Mega 27000mAh Capacity: Charges an iPhone 7 for approximately 7.6 times, a Galaxy S8 for approximately 5 times, and a 12 MacBook approximately 1.4 times
Recharge Faster than Ever: Recharges itself fully in 5.2 hours with the 24V/1A DC input and 8 LED indicators display the power level
Industry-Leading Heat Dissipation: Built-in air vents with quiet fan keep it cool even when used to its maximum capacity
Available on Amazon for $129.99
AUKEY PB-N36 Power bank 20000mah
The AUKEY PB-N36 portable battery charger can be charged using either an Apple cable or a micro-USB cable.It therefore allows you to comfortably use the same cable to charge both your phone and the external battery.
Designed to support better battery operation and a faster charging speed via USB, Adaptive Charging intelligently adapts the output power to the charging needs of all your devices.Up to 2.4A of power output for the USB port, your devices will receive the maximum charge allowed in complete safety.State-of-the-art circuits and built-in security devices will protect your devices from overcharging, overheating and overload.
24 Month Warranty
Technical specifications:
Capacity: 20,000 mAh
Micro-USB input: 5 V 2 A
USB output 1 |2: 5 V 2.4 A Max (3.4 A in Total)
Dimensions: 149.5 82.5 x 21 mm
Weight: 387.2g
Available on Amazon for $33.99
Gnceei Power Bank 25000mAh
This power bank is a combination of a fast wireless charger and a portable power supply, it has a capacity of 25,000mAh, very powerful for its category, which can charge an iPhone XS about 7 times or an iPad Air at least 2 times.
It has 2 inputs (5V / 2.4A) Micro USB and 3 outputs (5 V / 2.4 A) that allow you to charge 3 devices simultaneously.
The LCD can accurately monitor residual power, input and output status.
It has a 24-month warranty.
Technical specifications:
Capacity: 25.000mAh
Input (2): 5V / 2.4A
Output (3): 5V / 2.4A
Dimensions: 165 82 220 mm
Weight: 360g
Available on Amazon for $36.99
Anker PowerCore 10000mAh
The Anker PowerCore 10000 power bank is small and light but sufficiently capable, it can charge an iPhone X two or three times or charge a tablet fully.
The exclusive proprietary technology of Anker PowerIQ and VoltageBoost guarantee the fastest possible charging up to 2.4 amps.
An advanced security system protects against overload, short circuit and more.
PowerCore is available in 10,000, 13,000, 20,100 and 5,000 mAh versions.
Technical specifications:
Capacity: 10,000 mAh
Weight: 180g
Dimensions: 92 60 22 mm
Output: 5V / 2.4 A
Input: 5V / 2A
Available on Amazon for $24.99
This wraps up our list of Best Power Banks of 2019. Hope we were able to help you select a power bank according to your needs.