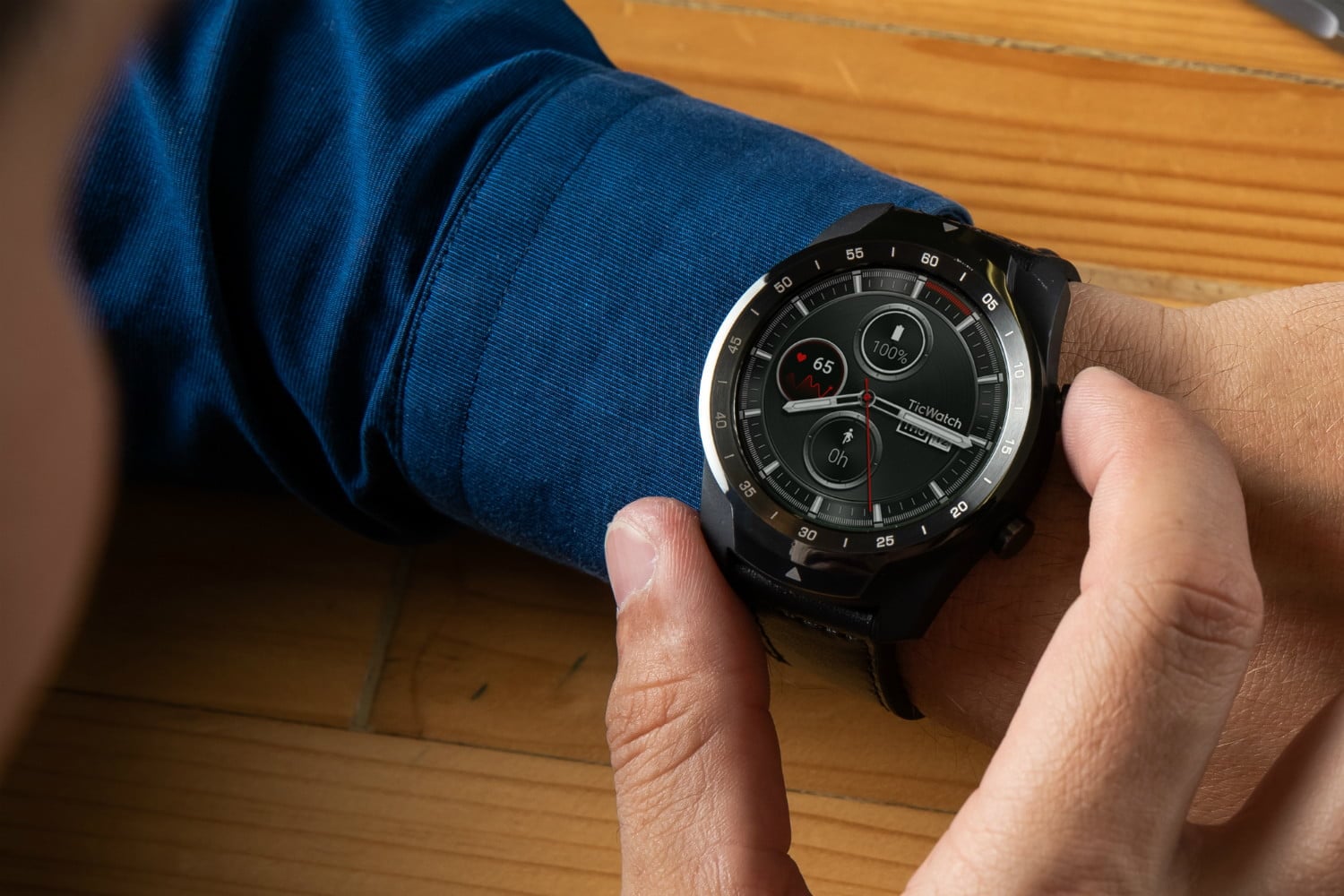 We may receive commissions for purchases made through links on our website. We appreciate your support.

What are the best smartwatches?If you are thinking of buying a new smart watch youve come to the right page. This is in fact ourranking for the best smartwatchupdated inSeptember 2019.These products are accessories that have known mixed fortunes on the market.After a start with a bang, which according to analysts should have led to the emergence of a very thriving market, the lack of innovation especially on the software side slowed down growth.

The arrival of Android Wear 2.0 on the market could give new life to the many new features that will make smartwatches increasingly independent of smartphones even regarding notifications. The number of users interested in smartwatches is growing and the offer on the market is wide.

A lot of new brands are emerging coming from China but the only smartwatch brand worthy of note at least at the moment, is Amazfit, which updates products with interesting news weekly making them more and more versatile and around which has developed a thriving developer community.

We have therefore decided to help you choose the best smartwatch based on what your needs may be, selecting those that we believe to be the most valid proposals by ordering them by price in order to facilitate evaluations. However, you will not find sport watches specifically dedicated to sporting, competitive or amateur use but only smartwatches with fitness tracking functions.

Next to each image you will find the main specification features and the features we consider most interesting. All that remains is to leave you to the guide to the best smartwatch according to Tech Lapse.
How we choose the best smartwatches
Our ranking on the best smartwatches is mainly divided into two selections: one dedicated to the best smartwatches with Android (or better, Wear OS) and one dedicated to those with an alternative operating system. This distinction has been made because they are completely different devices, while the former are 100% interfaced with Android without the need to install particular applications (for example, the entire Google suite is fully integrated and it is not necessary to reconfigure the accounts or settings, everything will run automatically when paired between smartphones and smartwatches) the latter need a so-called companion appor an application to manage the smartwatch and connect it to other smartphone features.
Our ranking is dictated following an accurate review of the products and giving greater importance to:
Quality / price ratio: for us it is important that such an accessory costs no more than a smartphone, the price must be low and the quality at the top.
Battery life: difficult to reach days and days of autonomy given the small batteries installed on these products, however there are some that last longer, others less.
Performance: a very important aspect is that the smartwatch is always ready for use, snappy and responsive.
Display: last but not least, the display must be of good quality and defined, to read the text clearly and take advantage of the various features
Best smartwatch with Wear OS
The best smartwatches with Wear OS, the Android operating system adapted to the small screen of the watches, are:
TicWatch Pro
Mobvoi Ticwatch Sport
Huawei Watch 2
TicWatch Pro
The market of smartwatches with Wear OS is certainly not in turmoil, but there are some fascinating solutions, like the new proposal of TicWatch. Simply called Pro, the new watch has a dual display to improve its autonomy.
A classic, OLED type, shows the Wear OS interface and allows you to get to a day of use, while a second LCD screen, positioned above the OLED one, guarantees a lower number of information in the face of an autonomy that can reach 5 days.
Connectivity includes Wi-Fi, GPS, NFC for payments and Bluetooth and the battery has a capacity of 415 mAh. Good functions dedicated to sport, even if the dimensions make it not recommended for sports activities.
You can find it on Amazon for $244.99
Mobvoi Ticwatch S2 & E2
Entirely made of poly carbonate, Ticwatch S2 denotes a construction designed to maintain costs, even if the quality and design are appealing. The body is very light but at the same time resistant.
The smartwatch is dust and water resistant, has all the appropriate sensors, including GPS, while connectivity is complete and lacks only the NFC chip for online payments.The 415 mAh battery guarantees a day of autonomy, but this seems to be a common defect of all smartwatches with Android Wear.
The 1.39-inch AMOLED display has a resolution of 400 x 440 pixels but has no brightness sensor.
It is available onAmazon for $179.99
Huawei Watch 2
The second smartwatch by Huawei perhaps even more beautiful than the first model, given that it has a more sporty look even if it is still possible to buy it with a leather strap and a more sober design.
The display has a diameter of 1.2 inches (ca. 3 cm) with a resolution of 390 x 390 pixels, 768 MB of RAM, 4 GB of internal memory, Bluetooth, Wi-Fi, GPS, a 420 mAh battery and a heartbeat detector. Android Wear 2.0 is the operating system while it is also possible to buy it in the version with support for 4G networks (with nano SIM slot)
On offer on Amazon for $259.99
Best smartwatch with another operating system
Here are the best smartwatches with different operating systems, such as Samsungs Tizen OS or Xiaomis proprietary system:
Samsung Galaxy Watch Active
Garmin Vivoactive 3
Huawei Watch GT Active
Huami Amazfit Bip
After the success of the first Amazfit, Xiaomi presented a smaller and cheaper, but equally interesting model.Once again the operating system is proprietary but this has not prevented enthusiasts from making an Italian translation pending the international variant.The official English translation has also been available for a few weeks.
The technical equipment is really amazing for the price at which it is offered: GPS, heart rate detector and IP68 certification.The 190 mAh battery allows up to 45 days of standby time.Once again the display is transflective, which allows excellent visibility even in direct sunlight.
On offer on Amazon at around $79.99
Fitbit Versa
After the flop obtained by Fitbit Ionic, the Californian company has produced a much more convincing smartwatch, even in price. Fitbit Versais designed for lovers of sports activities but also for those who want notifications on their wrist and the ability to pay without using a smartphone.
It features a touch screen with a resolution of 300 x 300 pixels, a Bluetooth connection for connecting to a smartphone, a heart rate meter, a GPS receiver, and sensors for counting steps, calories consumed and sleep monitoring.
It is able to offer personalized training programs and 4 days of autonomy.
Amazfit Verge
The third smartwatch with circular screen byAmazfitis calledVerge, but it is not a direct evolution of the Stratos.It is instead an evolution of the PACE model, with a plastic case, a perfectly circular AMOLED screen (without a punctured rubber effect) very bright but with an always-on mode that is not too convincing.
Complete the equipment of sensors, with heart rate monitor and GPS receiver, IP68 certification, step counting and sleep measurement.You can monitor different types of sports activities, receive notifications from your smartphone and much more.
Available on Amazon for $159.99
Samsung Gear S3
We close our roundup with what we can safely define as the best smartwatch on the market, with a respectable technical sheet, Available in two versions, Classes and Frontier, different only for appearance,Samsung Gear 3 has a 1 display, 3 inches (ca. 8 cm) with 360 x 360 resolution, Exynos 7270 chipset with 768 MB of RAM and 4 GB of internal memory. Complete the equipment of sensors and connectivity that includes Wi-Fi, Bluetooth, NFC, GPS, MST and in the specific model not available in Italy, also LTE. IP68 certified to withstand everyday use, it has a 380mAh battery which guarantees good autonomy.