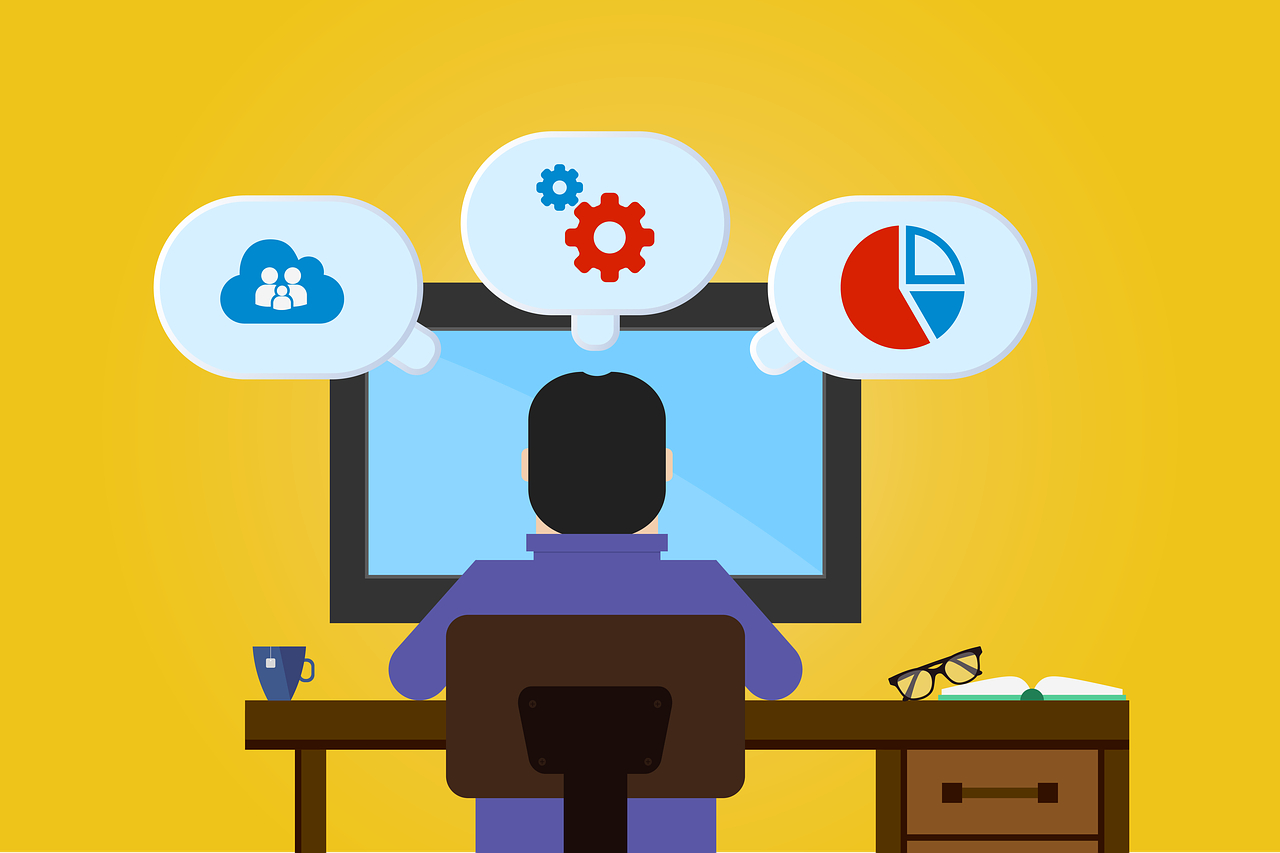 We may receive commissions for purchases made through links on our website. We appreciate your support.

Todays businesses are heavily reliant on their tech infrastructure but using the right solutions for your organization is critical to success. With so many software platforms to choose from, identifying the best tools for your business isnt always easy. With these top six tips, however, you can simplify the process and find the right software solutions for your company:
1. Look for Integrated Features
Choosing software that only offers one feature could be a recipe for disaster, particularly when you need to use various different programs to access all of the functionalities you need. Compatibility issues and limited integration will inevitably make workflows more complex and reduce in-house efficiency. By choosing software that offers multiple features, however, you can streamline workflows and access all of the resources you need from within just one platform.
When youre looking for HR software the UK, for example, myhrtoolkit offers a wide range of useful features that give HR professionals access to the data and functionality they need to undertake every aspect of their role. From employee performance management and document management to health and safety, regulatory compliance, absence management, training, and much more, you can rely on a single platform for an entire business function.
2. Consider Cloud-based Software
As more firms transition to remote and hybrid working, youll want to consider whether cloud-based software will be beneficial for your business. When systems and software are hosted in the cloud, employees can log in from any location, which means that its easy to implement hybrid, flexible and homeworking options for your staff.
However, this isnt the only advantage of using cloud-based software. When your software is cloud-based, you neednt invest heavily in on-site resources, such as servers, and you can access more cloud storage at any time. This can reduce your business expenditure and give you the flexibility to scale your operations, as and when you need additional resources.
3. Pay Per Person for Software Access
Most software platforms are now SaaS, which means that youll pay on a weekly, monthly, or quarterly basis for continued access. However, you dont want to pay for more features than you need, nor you do you want to be overcharged if youre a small business with a handful of employees.
Fortunately, many software development firms have recognized the need to provide start-ups, SMEs and enterprises with varying options, so look out for platforms that are designed for your business. When you can pay for a subscription-based on how many employees will be accessing the software, for example, you can reduce your companys outgoings and simply add more employees as your business grows.
4. Get Expert Advice
Purchasing decisions are often made by upper management, such as business owners, CEOs, and directors, but consider who will be using the software on a day-to-day basis before you subscribe to a particular platform. While you can rely on external advice from specialists, you can also use your in-house teams to provide the insight you need.
If youre looking for task management software to facilitate employee collaboration, for example, ask existing team members for their experiences with these types of platforms. After all, the people using the software will determine its efficacy, so use their knowledge and insights to help you make the right purchasing decisions.
5. Take Advantage of Free Trials
Many software companies offer free trials or reduced-price plans to entice you to sign up for a longer subscription. By taking the opportunity to trial the software, you can get an accurate experience of what its like to work with and determine how much value it can really provide. Whats more you can give employees the chance to experiment with the platform and encourage them to provide feedback. Just make sure that a free trial wont commit you to a longer-term subscription and that youre free to cancel at any time.
6. Train Employees to Use New Software
Not all your staff will have the same tech skills or confidence when it comes to using new software, which is why its important to provide in-depth training to all employees. If staff dont have sufficient training, even the best software can result in inefficiency and miscommunication. By implementing effective training programs, however, you can get the most out of your new software platform and empower staff to make use of every feature thats available to maximise their performance.
Finding the Right Software for Your Business
A quick Google search will deliver endless options when it comes to business software, so youll need to do a little research before you find the best solution for your company.
By assessing independent reviews and recommendations, comparing programs, and engaging in free demos, however, you can identify which features are most beneficial for your business and which software provides the best functionality.