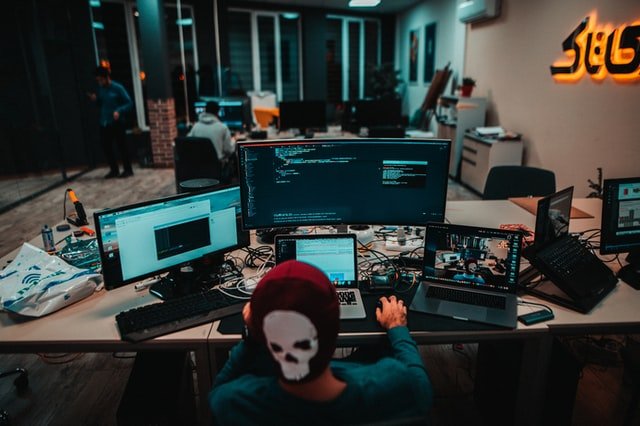 We may receive commissions for purchases made through links on our website. We appreciate your support.

4K video quality is a new standard in the marketing industry. 1080 Full HD videos are still fine, but if your company wants to be perceived as professional, you need to take this step forward and start making high-quality video content in 4K for your marketing purposes.

But how should you choose a proper computer for your 4K editing? Do you need a gaming laptop or other device that can handle professional video editing software? Today we will try to figure out what PC or Mac will be perfect for your 4K video editing needs and share with you our top five favorite devices for this matter. Without further ado, lets get started!
Why do you need a specific computer for 4K editing
Is 4K video editing different from other types of editing? Why and how? Maybe you dont need a new computer, and your current Apple laptop will handle this kind of editing with flying colors? Maybe.
You see, even if you use easy video editing software that is not very demanding, you still need a laptop, PC, or Mac that is powerful enough to save large files. When you edit FHD videos, you need far fewer resources to save them properly on your computer, but when you need to edit and save the UHD video files, you talk about the highest resolution, not less than 60 frames per second and uncompressed colors. Quite a task for any computer.
In addition, you will probably add special effects and filters to your video, and all these factors create a massive file, too big and complex to handle on regular computers.
Requirements for the 4K editing software
So now, from theory to practice. Here we will look at the exact things you need to consider while choosing your computer. And we will start with
Our top 5 of the best computers for 4K video editing
Apple iMac Pro

. The Apple classic, this computer is the best fitting for video editing tasks among the Mac line. Including 4K video editing. It perfectly works with specially created Mac editing programs like

Final Cut Pro

and

Mac Video Editor

. However, if you prefer Adobe video editing software, your iMac Pro will not disappoint you:

Adobe Premiere Pro

works perfectly on Mac.

Microsoft Surface Studio 2

. Computer from Microsoft with the powerful 7th generation processor, professional GeForce graphics card, and decent internal storage of 1 or 2TB. It is a bit inferior device compared to the iMac, but it is still a powerful machine and one of the best editing computers on the market as of today.

HP Pavilion Desktop PC Tower

. This computer is just a bomb! With dual displays, 16GB RAM, 3TB SSD storage for smooth performance, and a range of processors to choose from, this desktop computer takes a special place in our hearts. We only tested it with

Lightworks

, but man, it was a life-changing experience for sure.

Dell XPS 27 AIO

. The name of this Dell computer says it all: AIO machine or all-in-one computer. It is a powerful, reasonably priced all-in-one device for professional editing needs. It is excellent for performing video editing 4K and 8K videos, sound editing, and any other graphic tasks on the most demanding professional software.

Asus ZenBook Pro 15

. Lets finish with a laptop from Asus, a small but powerful Zenbook Pro 15. It is a lightweight computer with great power hidden under the smooth surface. Great i7 or i9 Intel Core processor, an abundance of

Random Access Memory

, powerful GPU, and 4K display: what else do you need from a 4K editing laptop? Thats right: nothing.
Conclusion
Choosing a computer for editing in 2021 can be more than a daunting task. When you are bombarded with special offers and tons of contradicting information in this oversaturated market, it is easy to get lost.
So when you need to purchase a new computer for 4K editing, use our guide and choose the very best one for you. Good luck!