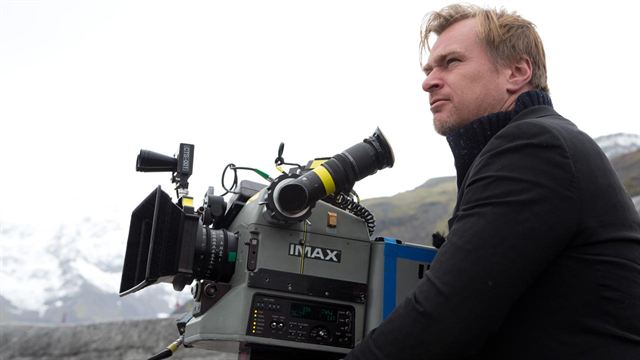 We may receive commissions for purchases made through links on our website. We appreciate your support.

Master director Christopher Nolan shoots a new movie every two or three years its always a real event now.The Briton now has a huge budget for his romantic action thriller Tenet.

While film budgets in Germany usually equate to a state secret, one is looser in the USA with the information.Shortly before the theatrical release, the corresponding sources such asWikipedia.com,BoxOfficeMojoorImdb havethese numbers ready for those interested.In Christopher Nolansromantic spy thriller Tenet, however, the production budget has already come out during the recent filming in Estonia.
NOLANS TENET COSTS $ 225 MILLION
Producing studio Warner Bros has a deal with film agency Film Estonia, which aims to provide a $ 5 million repayment for the production of Tenet in Estonia,reportsthe Estonian newspaperERR News.This is currently being debated in the Estonian government.The cost share of production, which is shot in Estonia, should amount to 16.5 million euros (18.5 million dollars).Now comes the interesting: In the course of this negotiation, the total budget of the film came on the table: 200 million euros equivalent to about 225 million dollars. Around 20 minutes of the season of Tenet should arise in the Estonian capital Tallinn, including even some key scenes. By hiring local workers for production, Estonia also benefits from Nolans factory.
Also Read:First prequel series to Game of Thrones begins shooting
This would make Tenet the second most expensive original film of all time after James Camerons Avatar ($ 237 million), so the second most expensive film, based on a completely new original idea of a filmmaker and not previously by predecessor, book template, etc., his potential for success has proven. In most cases, the big studios prefer to put their mega budgets into established franchise fabrics to minimize the risk. But the name Christopher Nolan is now so big and promising that Warners The Dark Knight director will get a whopping $ 225 million.His three most successful originalfilmsInception (revenue: $ 828 million), Interstellar(Revenue: $ 678 million) andDunkirk(revenue: $ 525 million) together totaled $ 1.7 billion worldwide.
NOLAN AND HIS STARS WASHINGTON AND PATTINSON IN TALLINN
Shooting began in Tallinn on June 12, 2019. Nolan arrived last week with his lead actor John David Washington (BlacKkKlansman). New Batman Robert Pattinson (Good Times).
In terms of content, not much is known about the Tenet project, which operates under the strictest secrecy. It should be a romantic espionage thriller with a lot of action, which is filmed in seven countries (including in India and Italy). In addition to Washington and Pattinson, among others known cast are,Elizabeth Debicki (The Night Manager),Aaron Taylor-Johnson (Godzilla),Michael Caine (Interstellar),Kenneth Branagh (Jack Ryan: Shadow Recruit) andClmence Posy ( in Bruges).
The budgets of all Christopher Nolan films:
The Dark Knight Rises (2012) $ 250 million
Tenet (2020) $ 225 million
The Dark Knight (2008) $ 185 million
Interstellar (2014) $ 165 million
Inception (2010) $ 160 million
Batman Begins (2005) $ 150 million
Dunkirk (2017) $ 100 million
Insomnia (2002) $ 46 million
Prestige (2006) $ 40 million
Memento (2000) 9 million dollars
Following (1998) $ 6,000