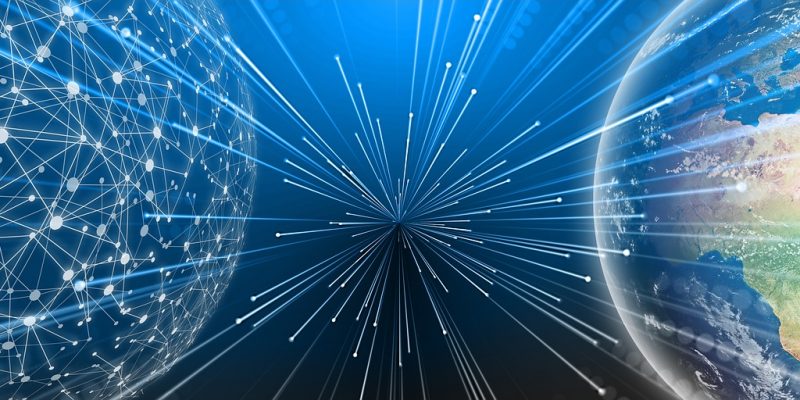 The most common feature of digital assets is that they are decentralized. Therefore, they are not controlled by institutions like banks or government but rather built on networks, nodes and computers. It's hard to start an organization involving funds with people you've met on the internet. This is because you can't trust someone you don't know. 
In 2016, developers came up with DAO due to the decentralized nature of cryptocurrencies. So, Let's look at everything you need to know about the decentralized autonomous organization.
What is DAO?
A Decentralized Autonomous Organization, also known as a decentralized autonomous corporation, is an organization based on an open computer program controlled by its members rather than the central government. This means that program rules and transactions are secured on a blockchain. Additionally, the inbuilt treasury does not allow anyone to access without group approval. Besides that, decisions are made based on votes and proposals to ensure every member has a voice.
How DAO works
DAO uses smart contracts to operate, including automatically executing criteria when met. Furthermore, smart contracts are used to make DAOs rules. Members of the organization have voting rights hence may influence operation and make new rules. These models prevent the organization from spam proposals since they only pass after approval.
What innovations and advantages can DAO bring?
According to experts, DAO will significantly impact future startup businesses. This is because it's a technology that allows the creation of various internet-based companies. For instance, worldwide manufacturing companies, peer-to-peer services, individuals selling goods, and loans with no interest. They will provide a secure and effective way to manage a business worldwide.
Some of the advantages include; 
Transparent: everything is transparent, including activities that are open to the public.

Automated: They use smart contracts that automatically establish decisions instead of human input.

Decentralized: DAO is not controlled by an entity or single person. It is shared by all members hence increasing security.

Community-based: unlike traditional organizations, DAO allows members to participate in decision-making by voting hence equal privileges.
How do they benefit investors?
Cannot shut down
Any government cannot shut down decentralized autonomous organizations. This allows investors to buy assets without worrying about shutting down. 
Trustless
DAOs do not depend on CEOs or managers for decision-making. The members' casts vote and make decisions. One token is equal to one vote; therefore, the decision that gathers the highest number wins. 
Open-source
The code of the DAO is open source. This means everyone can review and identify bugs in the system. Members can also suggest changes to improve the system. 
Where to Buy DAO Tokens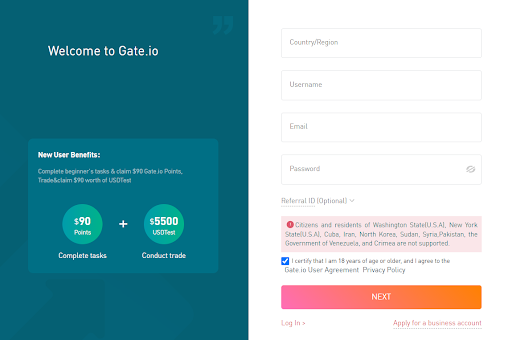 Buy DAO tokens on Gate.io exchange
In May, "The future of corporations could be very different as DAOs take on legacy businesses," Billionaire investor Mark Cuban tweeted, "Entrepreneurs that enable DAOs can make money. If the community excels at governance, everyone shares in the upside." Here are some DAO tokens worth exploring:
1.Uniswap
Launched in November 2018, Uniswap is one of the first Defi applications to gain significant traction on Ethereum. UNI is the native token of Uniswap, and its market cap ranks in the 18th position in the crypto industry. UNI was trading at $18.69 apiece on December 8. It is up 6.10% in the last 24 hours. The token had gained as much as 281 percent year-to-date (YTD).
Dash
Dash is an open-source blockchain, focused on offering a fast, cheap global payments network that is decentralized in nature. When writing this article, the live price of Dash is $145.43 with a 24-hour trading volume of $319,408,385 USD. Its goal is "to be the most user-friendly and scalable payments-focused cryptocurrency in the world."
DCR
Decred is a blockchain-based cryptocurrency that was heavily influenced by Bitcoin and utilized many of the underlying principles of the original cryptocurrency. Its DCR token is created to facilitate open governance, community interaction, and sustainable funding policies. The token had gained as much as 54% year-to-date (YTD).
STRAX
Stratis is a blockchain-as-a-service platform and operates its own blockchain-powered by a native token, STRAX, used to purchase and operate services such as executing smart contracts, paying for sidechains, and staking as collateral to operate a Masternode. When writing this article, the 24-hour trading volume of STRAX is $23,745,773 USD, with a live market cap of $211,312,003 USD. It has a circulating supply of 131,602,905 STRAX coins.
Maker
The Maker ecosystem is one of the earliest projects on the Defi scene. Maker (MKR) is the governance token of MakerDAO and Maker Protocol-a decentralized organization and software platform based on the Ethereum blockchain respectively-allowing users to issue and manage DAI stablecoins. The token had gained as much as 351% year-to-date (YTD). It ranks #58 on CoinMarketCap, with a live market cap of $2,653,409,674 USD.
The best way to invest in DAO is through using a trusted worldwide exchange like Gate.io. This exchange has been in the market since 2013. Besides lower fees, it provides leverage, quantitative trading, contract trading, and lending services.
Conclusion
Decentralized autonomous organizations have become more popular due to their advantages over traditional ones. They are secure and transparent, seeing that decisions depend on many consensuses. Gate.io is the best platform to invest in DAO. Sign up and explore hundreds of DAO projects and Tokens.