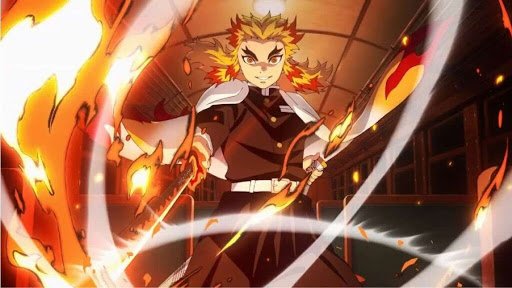 We may receive commissions for purchases made through links on our website. We appreciate your support.

Despite the pandemic still underway, which has led to the postponement of numerous animated productions to 2021, among which we can mention To Your Eternity and Kingdom 3, the success of Demon Slayer: Mugen Train, which has managed to bring fans of all ages, turns out to be a rarity these days.

Just think of the red-tinted Tokyo Skytree to commemorate its release and the extraordinary measures taken for its arrival in Japanese cinemas. The stratospheric success achieved by the film during the opening week did not go unnoticed even on the upper floors of the Japanese government. So much so that Katsunobu Katou, a minister of the Japanese government, praised the series for having managed to revive the film industry in a time of great difficulty.
Livedoor, which, through an article, shared what was communicated by the minister. Here are his statements: National box office earnings in May remained perfectly stable compared to the previous year. Despite the difficult circumstances, Demon Slayer managed to bring in the room so many fans that he was able to set a new record. . This is giving a huge boost to the local film industry! .
In his speech, Katou also expressed his love for Attack on Titan, referring, among other things, to be on par with the manga; and finally he told of having concluded the vision of the first season of the anime of Demon Slayer in view of the release in theaters of the film.
Ufotable film, released last October 18 in Japan, grossed, in the first three days, 4,623,117,450 yen (almost 44 million USD), for a total of 3,429,930 tickets sold. Of which 1.2 billion yen in the first day alone it grossed, while in the second 1.7 billion yen, thus recording the best-grossing ever in the history of Japanese cinema for the first two days. Some cinemas are showing the film up to 40 times a day.
Dynit recently announced that it wants to bring the film to global cinemas.