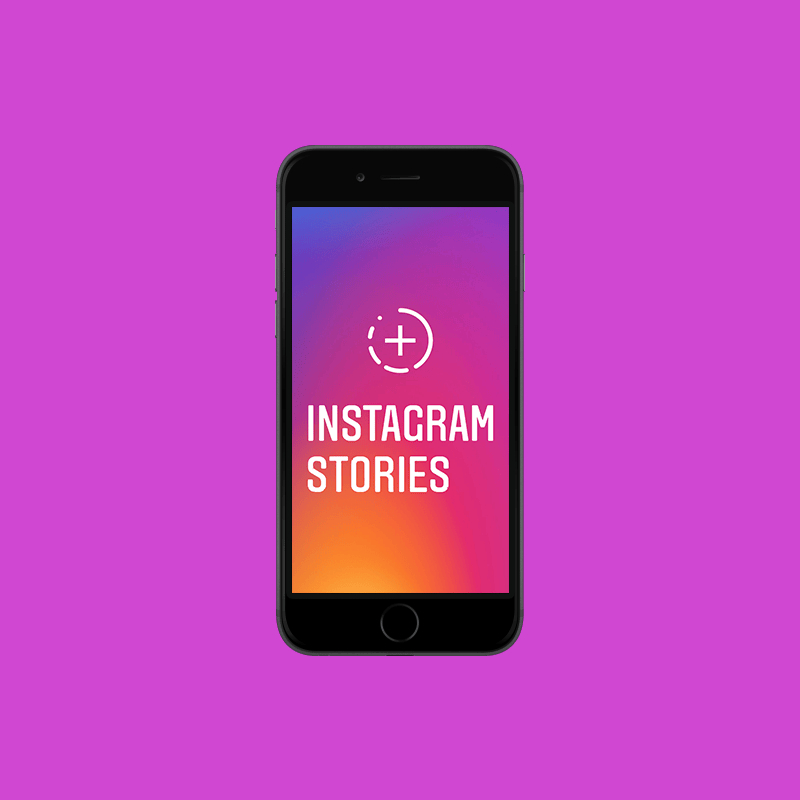 We may receive commissions for purchases made through links on our website. We appreciate your support.

Video marketing has risen to new levels with Instagram Stories, and how! Launched about five years back, the Instagram Stories feature has quickly climbed up the popularity chart, so much so that they are one of the most popular components of this social media app. It is the best outlet for you to plan and ideate spontaneous, quirky content. Accompanied by a compelling sense of urgency, the content of Instagram Stories can help catapult your brand to greater heights!

We have compiled the following Story Ideas that you can try to make your brand reach far and wide:
Promote your product:

now, this is a proven way to generate hype and boost brand recognition. You can simply use product stickers to make your purchase page more accessible to buyers. Alternatively, you can use the conventional swipe up feature to link your Instagram story to an external website.
Offer a sneak peek:

teasing an upcoming release tempts your Instagram audience to come back for the big reveal. It will not only help generate buzz before a product launch, but by giving early access to viewers, you give them an additional reason to hit the follow button.
Run a countdown

: be it a new launch, a sale, New Years Eve, or any special occasion such as Black Friday or Christmas, a countdown sticker over your video instantly instills a sense of anticipation amongst your audience. As the big day gets closer, the hype will only increase, getting your followers all the more excited.
Promote a Live event:

Live events are the perfect platform for announcing a new product, launching a contest, or covering an event. Users love tuning in to these events for that sense of the unexpected. Get free publicity by uploading a promo on your Instagram story. That way, your followers will be kept in the loop and drive views on your Instagram Live stream.
Behind the scenes:

who doesnt like to get behind the curtain and get a glimpse of some actual, on-field action? You can post videos of how you make your product, what your office space looks like, what creative process you follow or even capture little footage of the people behind the scenes.
Start a series:

got an idea for a content series? Instagram Stories are the best outlet! Be it a recipe series, a step-by-step tutorial related to

your business

, or anything else. Let your imagination run wild. Making quality contest episodic surely fetches more engagement over time. You can then add these bite-sized chunks of stories as a permanent highlight on your Instagram page so that they are visible beyond the 24-hour window.
Answer questions:

make it an open forum for your audience to ask you anything related to your business. It lets your audience interact with you directly, allowing you to establish your authority in your area of expertise. You can eventually create a master video of your answers and save it to your highlights.
Ask questions:

ask questions related to you or your business and let your audience answer! For starters, you can add an answer sticker to your stories, and your audience can submit their replies there. Whenever you fall short of ideas for your next Instagram story, this will come in handy! Its simple yet highly effective in driving engagement. Win-win, anyone?
Polls and quizzes:

One of the most used

Instagram story ideas

Polls and quizzes. These are usually better than open-ended questions, as far as Instagram stories are concerned. Interacting your viewers with a multiple-choice question allows them to engage with your post with just a touch or a click instead of having to type a response. You can also try a sliding react with the heart-eyes emoji.
Quotes that fit your brand:

sharing short, sharp, and shareable quotes are great Story ideas to enhance your brands reach. Be it motivational or funny, inspiring or plain interesting, the quotes should be chosen well to be relevant to your business. Browse through the web, pick one that fits the bill, and copy-paste that into your Instagram Story.
Host a contest:

contests are a sure-fire way to drive engagement, and consequently, take your brand a few notches higher. Get your followers to comment on your story, publish their own story, like your most recent post, and so on. All you have to do is keep an eye on your notifications and pick a winner within 24 hours. You can also take help from apps that record your screen and help you determine the winner. You can then share the video and
Offers, deals, and discounts:

offering exclusive, limited-time deals are a great way of making the most of the 24-hour lifespan of an Instagram Story. They drive views and increase your follower count since people dont like to miss out on short-term offers. Creating a sense of urgency always works!
Let someone else be the storyteller:

how about letting one of your followers take over your Instagram Stories for a few hours, or maybe even a day? This has proven to be an ultimate tactic to connect with customers, as it reflects your inclination to be in touch with people who follow your brand! No, we arent talking about sharing your account login. Instead, you can ask them to

share photos

or short videos, which can be uploaded directly to your Stories.
Most small-scale and established businesses are tapping into the potential of Instagram Stories simply because of how they strike an immediate chord with the audience. You can enjoy the freedom of posting any content you appreciate, even if its not in sync with the theme or aesthetic of your Instagram feed. Think beyond promotional photos and videos and explore fun, light-hearted content that will make your audience relate to your brand. Sticking to the original content is highly recommended since it lends a fresh feeling to your Story, urging followers to keep coming back.
Whats more, these stories allow you to use geographic location tags, making your brand more discoverable. When you tag a specific location, city, or even a country, it helps you reach different demographics. Remember also to include hashtags to make your profile and its content more searchable in the Instagram community. Besides, you can also utilize the option of tagging other businesses, brands, or influencers in your Stories, which increases your brands visibility. Further, when you tag others, they might also report your story, ultimately helping you maximize your reach.
So, what are you waiting for? Let your Stories do all the talking, and before you know it, your brand might be a familiar name!