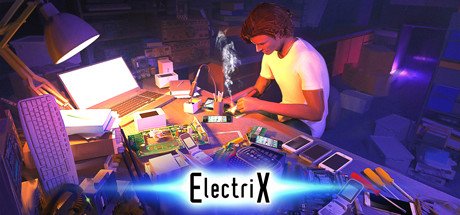 We may receive commissions for purchases made through links on our website. We appreciate your support.

Recently, a simulation game called ElectriX: Electro Mechanic Simulator, which simulates the maintenance process of electronic equipment, has a Steam platform that allows you to repair various or modern or retro electronic devices in the game, including Mobile phones, computers, game consoles, etc., and even bombs.

Electronic Mechanical Simulator Steam Page >>

There are more than 40 different skin combinations in the game, which can provide players with more than 100 different devices to repair, you can zoom in and enjoy the different parts of various electronic devices.In the process of repairing the equipment, you can play games on the game console, or you can see the secret movie on the mobile phone that needs to be repaired.However, during the repair process, you will also be involved in the dark conspiracy.

The Electronic Mechanical Simulator will be released at the end of this year, so stay tuned.