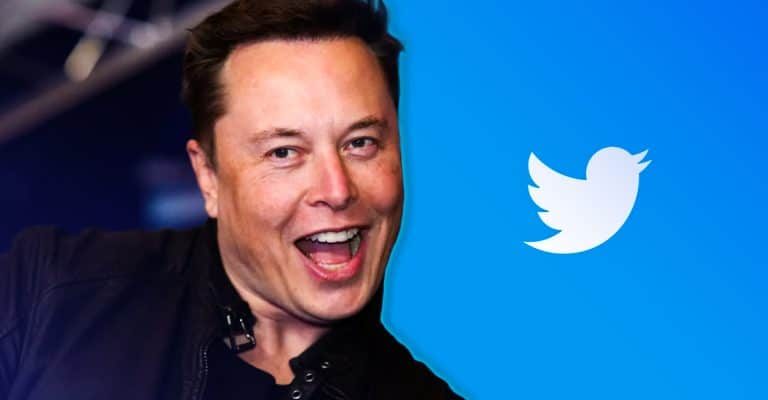 Elon Musk's bid to acquire Twitter seems to have reached a conclusion as the Twitter board has decided to accept the proposal.
The top of Twitter didn't seem too keen on Musk's interest at first. The company offered him a seat on its board of directors on the condition that Musk would not let his stake in the company grow too far. Musk refused and launched a takeover bid on Twitter.
Today, San Francisco's board of directors has expressed its support for the takeover bid. This is important because the board of directors mainly represents the major shareholders who control the company. In addition to Musk, these are the investment bank Morgan Stanley and investment funds such as BlackRock, Vanguard and State Street; big names in the financial world who are more concerned with profit than with free speech.
Musk is making the offer in his personal name, not through his other companies such as Tesla or Space X. He is offering $54.20 per share (more than EUR 50.50); that is more than the share price, which has already risen considerably in the run-up to the offer. In total, the acquisition of Twitter Musk would cost about 44 billion dollars (more than 41 billion euros).
That is a lot, even though Musk was the richest businessman in the world last year, according to the well-known ranking by Forbes magazine, with a net worth of 219 billion dollars. That would be much more now, however, and Musk precedes Jeff Bezos (Amazon), Bernard Arnault and family (LVMH), Bill Gates (ex-Microsoft) and financier Warren Buffett. Incidentally, Musk would partly finance the acquisition with two loans from Morgan Stanley, one of the main shareholders of Twitter Inc.
They have now accepted the offer and Musk seems to gain control of the company Twitter. Musk wants to buy out the other – mostly small shareholders on the stock exchange – and thus take Twitter off the stock exchange. De facto, those smaller shareholders then get the same price and terms as the others, but they don't really have a choice but to sell. 
Thus, Twitter will cease trading on the stock exchange as a public company after nine years.
"The proposed deal will bring a significant cash bonus, and we believe this is the best way for Twitter's shareholders," said Bret Taylor, chairman of the board.
I want Twitter to be better, I will add new features to it and beat spam bots.

Elon Musk, the new owner of Twitter
I hope that even my worst critics remain on Twitter, because that is what free speech means

— Elon Musk (@elonmusk) April 25, 2022
🚀💫♥️ Yesss!!! ♥️💫🚀 pic.twitter.com/0T9HzUHuh6

— Elon Musk (@elonmusk) April 25, 2022
The agreement could be concluded at the end of this year.