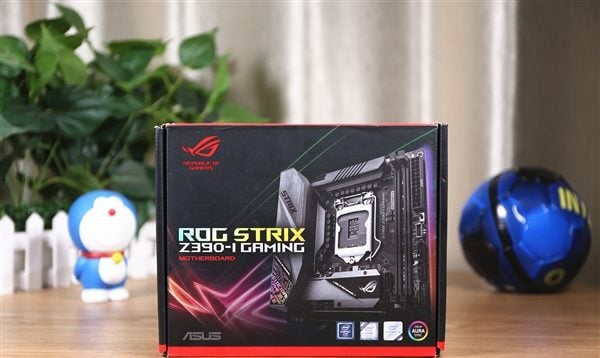 We may receive commissions for purchases made through links on our website. We appreciate your support.

After the release of Intels ninth-generation Core processor, ASUSs STRIX series products also launched the Z390-I GAMING ITX small board in the first time. The shape is cool and compact, but the performance is not to be underestimated.

In terms of design, ASUS ROG STRIX Z390-I GAMING continues the refined standard of the STRIX series, with built-in integrated I/O ice armor and VRM heat sink. At the same time, as an e-sports motherboard, the design is novel, GAME, ROG and other words can be seen everywhere on the surface of the motherboard, as well as e-sports totem.On one side of the motherboard, a light strip is also provided, providing 12 illumination modes.

The ROG STRIX Z390-I GAMING still uses the LGA1151 interface and is compatible with the 8th and 9th generation Core processors.Equipped with two DDR4 memory slots, the single root supports up to 32GB, and supports up to 64GB 4500+MHz memory due to support for dual-capacity DIMM technology.

The motherboard has an M.2 hard drive slot on both sides, supporting the NVMe protocol, and high-quality thermal armor on the front M.2 slot.

ROG STRIX Z390-I GAMING is small in size, but it does not compromise on power supply . The motherboard power supply interface still uses 8Pin, and the processor uses 11-phase power supply module to easily meet the users overclocking requirements.

Interface, ROG STRIX Z390-I GAMING motherboard provides one HDMI 2.0, one DP, two USB 2.0, three USB 3.1 Gen1, two native USB 3.1 Gen2, one RJ45, one Wi-Fi, one fiber and five Audio jack.

We have already got this product in our hands and now we will take you to a picture tour below.