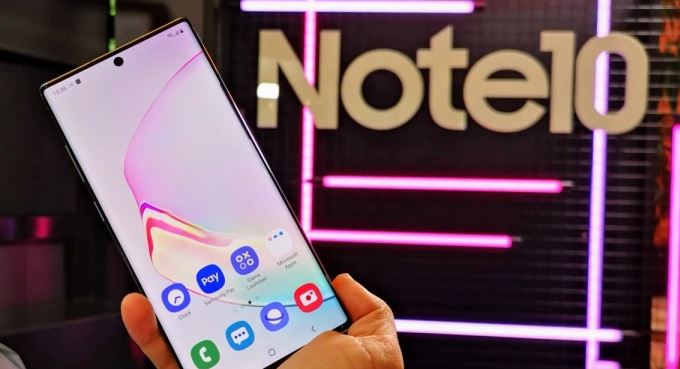 We may receive commissions for purchases made through links on our website. We appreciate your support.

Samsungs latest proposal Galaxy Note 10 Plus, in the field of smartphones has been under review. The Galaxy Note has been facing the competition and trying to show its arguments to be the leader of this market.

The most direct competitor is undoubtedly the iPhone XS Max and it is against this that its gifts have been put to the test.The latest battle has come now, with these machines competing to see who uses the least battery.The results are not surprising and show that Apple has much to improve.

After being tested against the iPhone XS Max in the field of charging and memory management, its time to see how the Galaxy Note 10 behaves on battery power.Not a friendly area, but useful for everyday life.
Galaxy Note 10 beat iPhone XS Max
The proof now presented is a classic and reveals how this energy management is done.Running a number of well-known apps, smartphones have to be able to keep consumption to a minimum.This is the only way to guarantee maximum uptime.
Once again it was thePhoneBuffYouTube channelpromoting this showdown.Since the start of the test, Samsungs smartphone has been ahead of battery consumption.It always guaranteed a slight advantage, which was around 8%.
Of course this difference was not always the same and the values were fluctuating.Leadership has always been on the side of the Galaxy Note 10, which better managed power consumption.Towards the end, when testing was still going on, this gap grew to 13%.
Samsung has the best battery consumption
In the end, when the iPhone XS Max battery ran out, Samsung was still working.It had a 16% load present, which was enough to guarantee its operation longer.Its not a big margin, but its still significant.
This comparison shows that the power management of the Samsung Galaxy 10 Plus is at a high efficiency level and that Apple will have to upgrade the iPhone to remain competitive in the market.The new iPhone is coming and certainly everything can change.
Read also:Samsung Galaxy Note 10 gets exclusive AR feature for Candy Crush Friends Saga