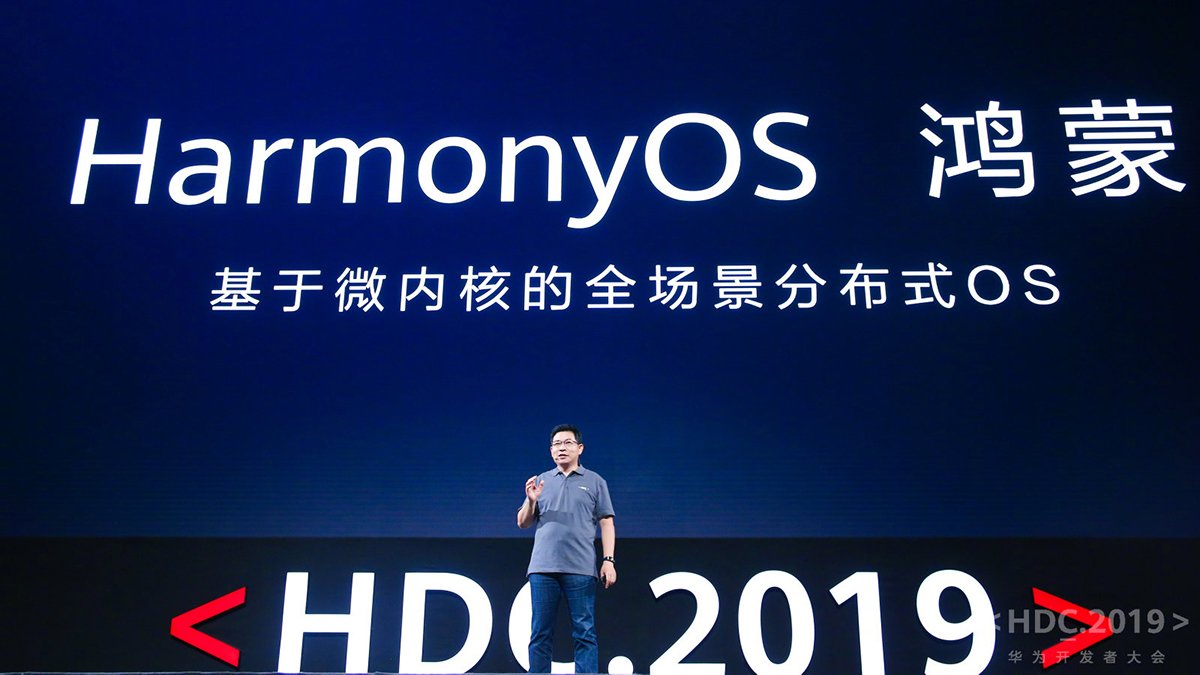 We may receive commissions for purchases made through links on our website. We appreciate your support.

Huawei launches Harmony OS, a new micro-core distributed operating system at a developer conference today. It is designed to provide the best user experience across devices and scenarios. The intelligent experience for all usage scenarios places high connectivity requirements. The Harmony OS has four excellent specifications to give customers the best experience.
Continuity of Harmony OS
Harmony OS employs distributed architecture and distributed virtual channel technology. This technology provides a common communication platform, distributed data management, distributed task scheduling and virtual peripherals. With Harmony OS, developers can forget about the underlying technology for distributed applications, allowing them to focus on individual service logic. Yes, application development will be easier. An application created on Harmony OS will be able to run on different devices and provide continuous operation for all scenarios.
Huawei unveils HarmonyOS: An OS for all devices and as an alternative to Android
Functionality without interruption
Harmony OS will solve inefficiencies through a delayed, deterministic mechanism and high throughput (IPC) performance.The deterministic mechanism sets priorities for tasks and time constraints for planning.Resources will be channeled towards more priority tasks, reducing application delay by 25.7%.A micronucleus can improve the performance of interprocess interactions more efficiently than existing systems.
Harmony OS Security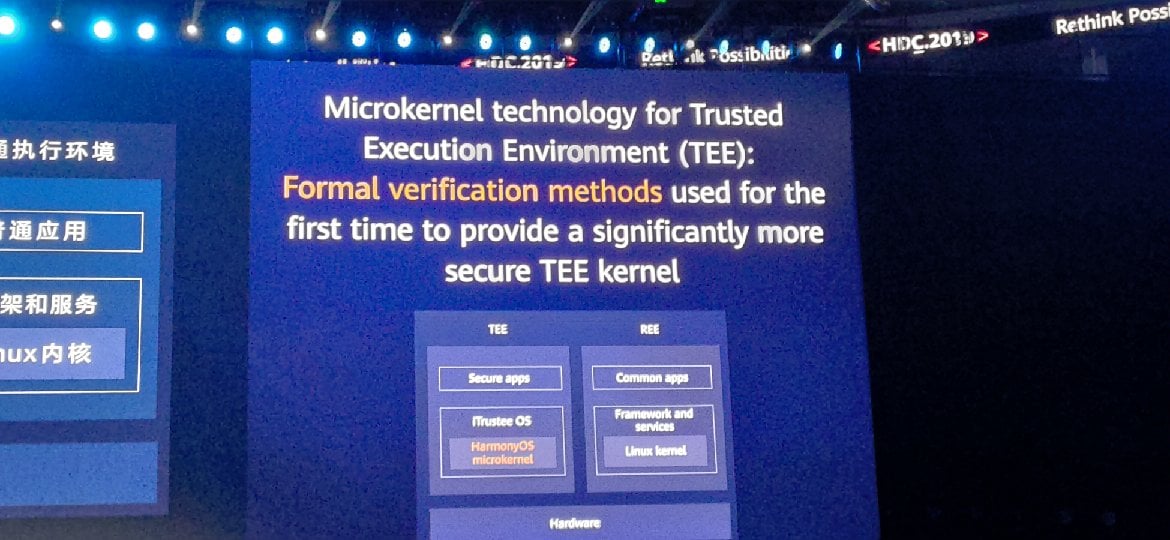 The operating system uses a completely new microkernel design, which improves security and reduces latency. This design simplifies the kernels features and enables the implementation of as many non-kernel user services as possible, as well as providing mutual security. The micro-core itself provides only common services such as scheduling and inter processing.
Read also:Huawei announced EMUI 10 based on Android Q
The micro-core design uses formal validation methods to modify the reliability in a secure runtime (TEE).Formal validation methods are a mathematical approach to validate a system.Traditional verification methods, such as functional verification and attack modeling, support limited scenarios.Formal methods apply data models to validate all running software cycles.This is the first OS to use formal validation in TEE, which greatly enhances security.
Unification
The system supports cross-device IDE, multilingual unified compilation, and distributed architecture.The OS automatically applies various types of controls and interactions to the screen structure, drag and drop, and visual programming with preview.This allows developers to effectively build applications that work across devices.This allows you to create a single ecosystem for all users devices.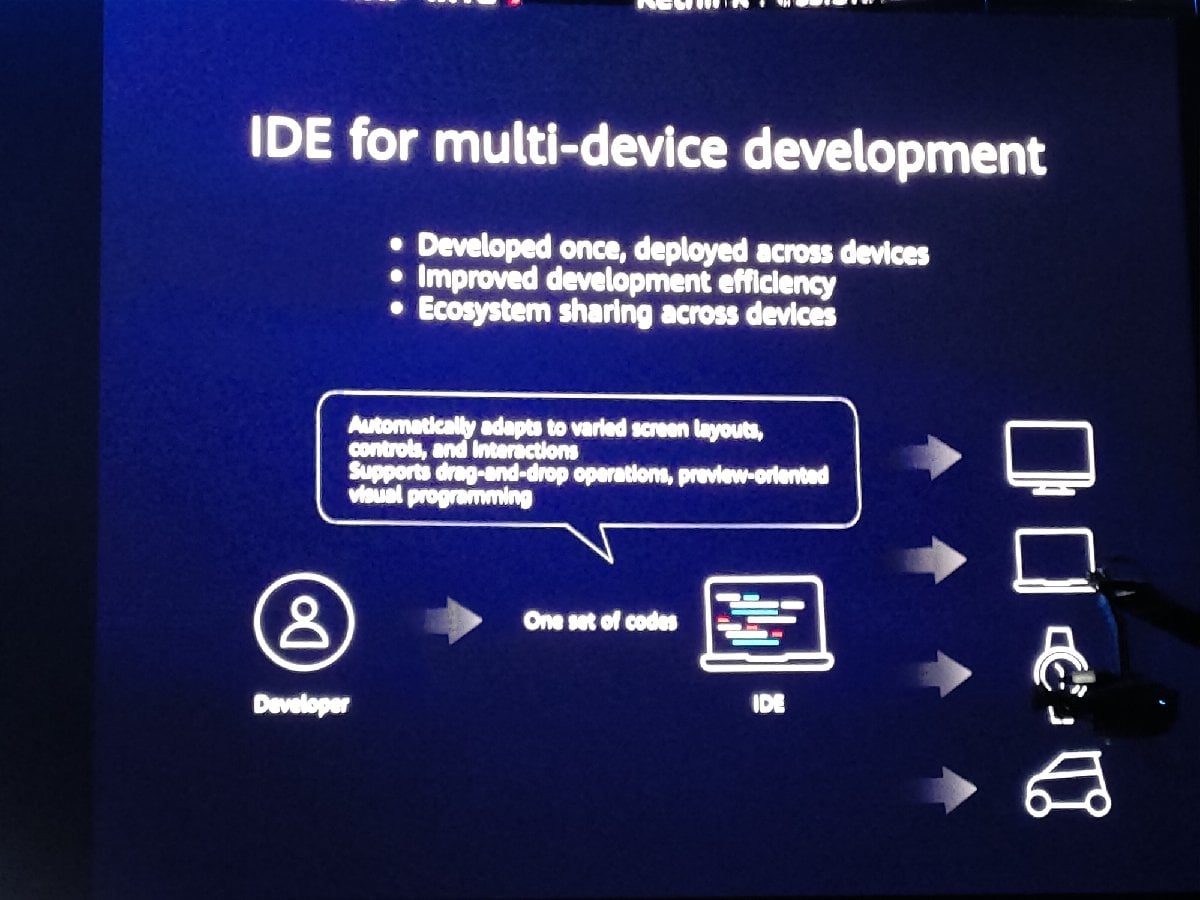 Huawei ARK Compiler is the first static compiler that is not inferior to the Android virtual machine. Developers can easily combine many languages in machine code in a single environment. Support for a single compilation in different languages will allow developers to significantly improve productivity.
Ecosystem developer plan and development
At yesterdays conference, Huawei also announced a plan to develop the OS and its kernel. For the first time, Harmony OS 1.0 will appear on smart displays, scheduled for launch later this year. Over the next three years, developers will optimize and gradually adapt Harmony OS to a wider range of smart devices, including w earable gadgets, Huawei Vision, and headphones for your car.
The success of Harmony OS will depend on a dynamic ecosystem of applications and development.To promote the operating system, Huawei will launch the OS as an open source platform worldwide . Huawei will also create an open-ended foundation and community for more productive collaboration with developers.
China is home to a powerful ecosystem of applications and a huge user base.Huawei is now laying the groundwork for Harmony OS in the Chinese market and then launching it on the global market.Huawei will also focus on providing users with new unique benefits in areas such as communications, imaging and artificial intelligence .Huawei will work closely with partners to develop ecosystems to meet consumer needs.
The OS will bring new benefits for consumers, equipment suppliers and developers.Consumers will receive intelligent decisions in all areas of life.The new operating system will help hardware suppliers move into an intellectual era where 5G, AI, and IoT will take it to the next level. The OS will also allow developers to attract more users with less cost and provide work for all scenarios.
We believe that Harmony OS will revitalize the industry and enrich the ecosystem. We want to invite developers from all over the world to join us in creating this innovative ecosystem. Together we can meet the needs of consumers.