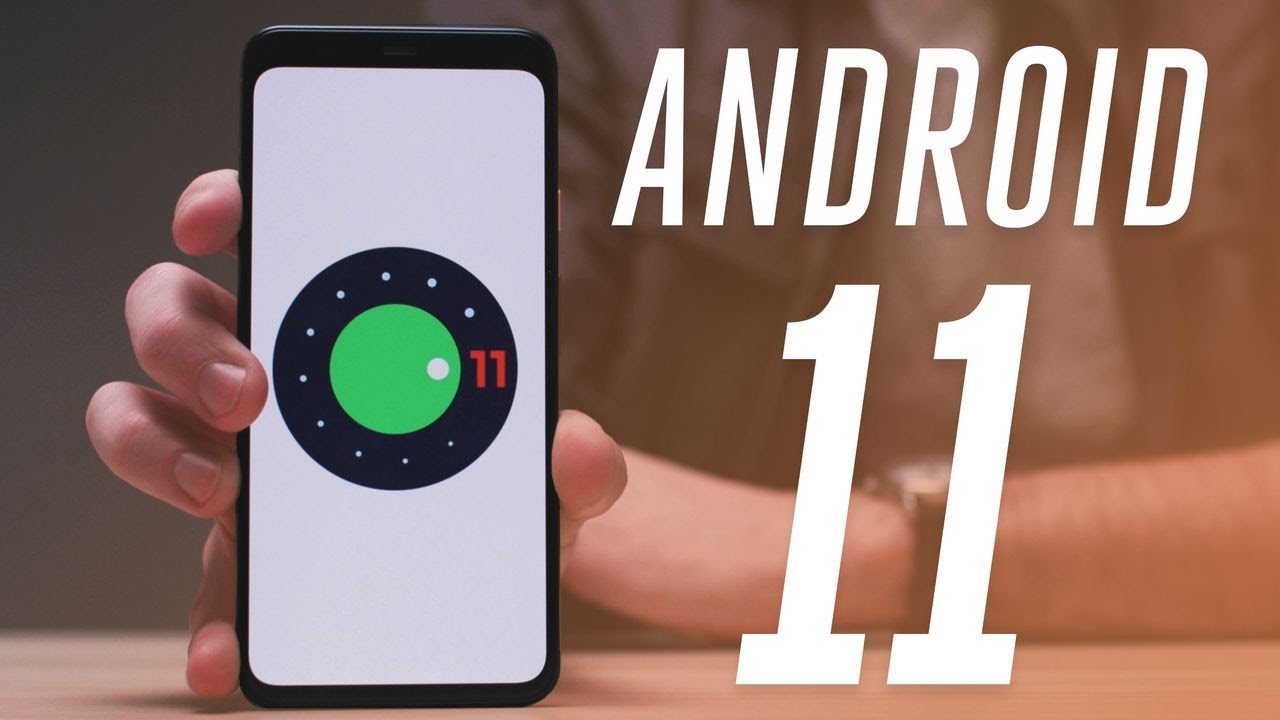 We may receive commissions for purchases made through links on our website. We appreciate your support.

Android 11became reality tonight with the publication of the first developer previewand, as expected, is available, now as a development version and then as a final version, only for some Pixels.

No news and, as provided by the Google updates table and communicated several times in the past months, the Google Pixel and Pixel XL are cut out, thus becoming the first Google smartphones to no longer be updated.
Android 11 Roadmap for Google Pixels
Together with the first developer preview, in fact, the roadmap has arrived with the next releases of Android 11 and this gives us the opportunity to know how and when the next development versions will be distributed.

Analyzing the roadmap published by Google, we can see that in the coming months, two more developer previews and three beta will arrive before the final version of Android 11 is released, expected by September:
Developer preview number 1 in February;
Developer preview number 2 in March;
Developer preview number 3 in April;
Beta number 1 in May;
Beta number 2 in June;
Beta number 3 in July;
Final version between August and September.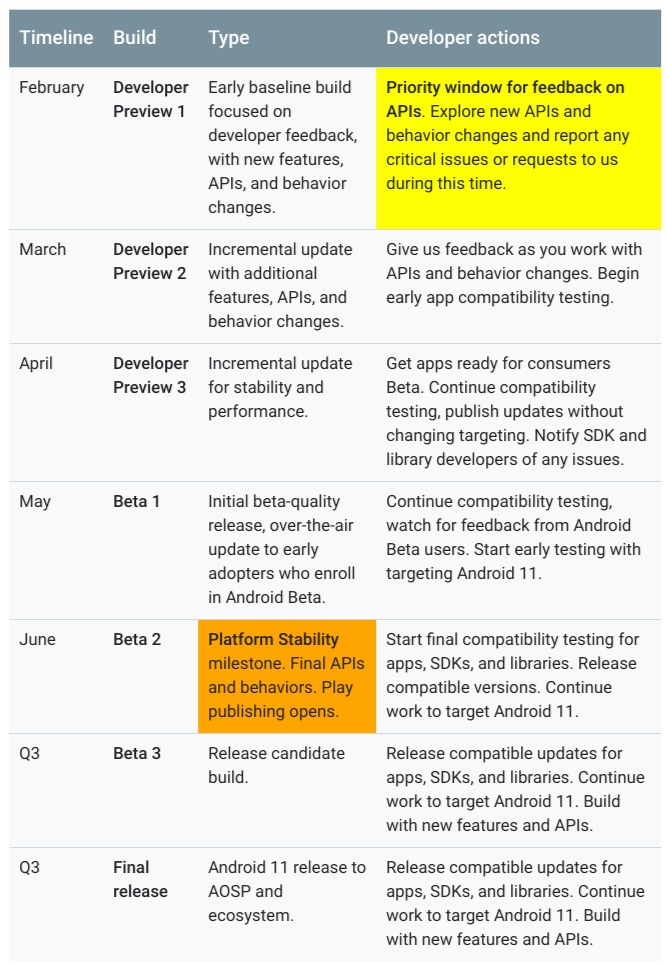 Google this year seems to want to do things well and thoroughly test the new version of Android by releasing the first development version a few weeks in advance, compared to the past, and promising a new one every month until the final version.
Clearly the aforementioned timing on the release ofAndroid 11refers only to the supported Google Pixels because the updates for the various individual models are at the discretion of the respective companies, as always and as is normal.