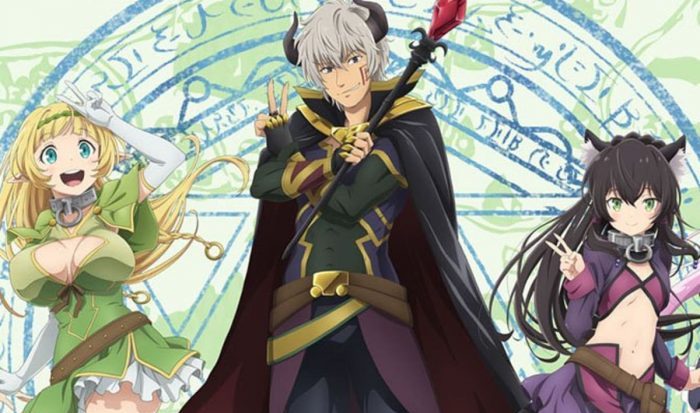 We may receive commissions for purchases made through links on our website. We appreciate your support.

New information has been released regarding How Not to Summon a Demon Lord , the expected second season of the transposition animated by the light novel Isekai Maou to Shoukan Shoujo no Dorei Majutsu by Yukiya Murasaki and Takahiro Tsurusaki. These include a new visual and the debut date marked for April 8, 2021, during the spring anime season.

The protagonist is Takuma Sakamoto, an assiduous player of the online role-playing game (MMORPG) Cross Reverie in which he has reached a level that is called the Demon King by other players.
The long-awaited sequel will debut on April 8
At one point he is transported, in the form he has in the game, to another world where he was summoned by two girls who want to become Summoning Teachers. After the summon, the two cast a spell of bewitching to make Takuma their family member but he retained the skills he had in the game and then activated the automatic self-skill Reflect Magic.So its the two girls who become his slaves. Takuma then leaves with his new helpers to conquer the new world.
Satoshi Kuwabara (Dagashi Kashi 2, Black Jack) will direct the new season at Tezuka Productions, and Okuruto Noboru, Kazuyuki Fudeyasu will return to the composition of the series, while Shizue Kaneko will take care of the character design. According to the official website, the voice actress Y Serizawa will take care of the opening and closing songs together with two artists in the 9th announced.
Moriarty the Patriot: first trailer for the anime coming in October
Cast members Masaaki Mizunaka, Y Serizawa and Azumi Waki will return to the roles of Diablo, Shera L Greenwood and Rem Galleu respectively.
The first season of the anime aired in 2018.
The light novel began its publication in December 2014 and currently has 11 volumes.
In addition to the anime, the series has also received amanga adaptationdesignedby Naoto Fukudastarting in June 2015 inKodanshasSuiybi no Siriusmagazine.