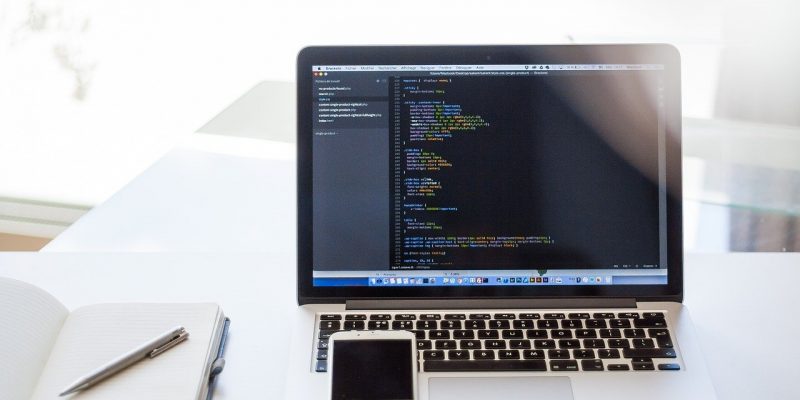 Computing skills are essential in a wide range of industries, from manufacturing to retailing to healthcare. If you're interested in pursuing a career working with the latest computing technologies, you will need to study. Luckily there are many formal and informal educational options available to you. Whether you're looking for a four-year degree, an associate's degree, or even just a few courses to help you get ahead in your career, these programs will give you the computing skills employers demand.
Although computer science is an extremely popular discipline to study for undergraduate degrees at colleges and universities, other disciplines offer training in computing as well. Many community colleges and junior colleges offer certificates and diploma programs in computer science as well as associate's degrees and bachelor's degrees. 
There are so many career paths that you can take in the computing field that we could not possibly cover them all. It is important to remember that there are many different ways to join or advance within the industry and that there are plenty of job openings for you to consider as well.
Here are eight ways to get ahead in the IT industry and computing field.
1. Earn a Degree
Earning a degree in computer science or a similar discipline provides you with skills you can use for an entry-level position as a software developer, systems analyst, or programming analyst. These areas typically require a bachelor's degree in computer science, information systems, or business administration with a focus on technology. Many associate's degrees and certificate programs also teach the specific skills needed for entry-level positions.
2. Develop Your Skills with an Apprenticeship Program
Some companies offer apprenticeship programs where they train workers who already have some relevant experience and provide them with advanced instruction in the company's specific technologies and needs. It is a myth that apprenticeships are for those looking for a job as a skilled tradesperson. There are over 1,200 occupations across 75 industries including IT. These programs work well as an alternative to earning a degree because they allow you to develop your skills and experience before looking for a full-time job. You have the added benefit of earning while you are learning and not racking up large student debts.
3. Work as a Contractor
Many companies hire contractors who have the specific knowledge they need on an as-needed basis. However, if you go down this route, you must research the kind of contract you want so that you get paid appropriately for the actual amount of time that you spend working and for the quality of work that you provide. Contract work provides you with a range of benefits:
Flexibility, choose the hours you want to work

Varied work, no two contracts are the same

Continuous development, varied work will allow you to develop a wide range of skills

Excellent pay, employers often pay you over and above standard non-skilled employee rates

Recognition, employers recognize the value that skilled workers bring to the workplace

No more office politics. As a contractor, you will find it easier to avoid office gossip
There are some downsides to being a contractor. You may find it challenging or stressful when a contract finishes because you will need to find your next role.
4. Pursue a Graduate Degree
If you have the necessary experience, you can also pursue a masters in computer science online or a doctoral degree. Earning a graduate degree can help you advance in your career and increase your earnings potential. For example, if you have a bachelor's degree in computer science and want to teach computer science at the college level, then earning a master's degree in education is essential. This can help you qualify for an entry-level position as an assistant professor of computer science at the university level.
5. Become a Technology Advocate
As an advocate, you help others understand the technology you're working with. You may be involved in creating a training curriculum or conducting interpretive activities to help people understand the software, hardware, and processes used in technology. If you can do this for one specific area of technology, then you can also expand your skills and expertise by becoming an instructor at the community college level or taking on similar roles at the nonprofit or technical training organization level.
6. Become a Website Developer
Becoming a website developer teaches you how to work with computer-based systems to meet customer needs. Many companies, including small businesses and big corporations, need website developers to assist them with setting up and creating an online presence. This can help you enter into a career path where you're able to develop your skills and expertise while being able to choose the specific technologies that interest you.
7. Work in a Manufacturing Facility
Many manufacturers use computer-based systems for their business processes. If you're interested in working with innovative computer technologies, then taking a job at one of these facilities may be a good option for you. You'll be exposed to the latest technology and will also be able to explore how different systems interface with each other during the manufacturing process.
8. Work for a Consulting Firm
Many consulting firms can offer you valuable work experience and training as well as an opportunity to learn new skills from working with technology experts. Just like contract roles, working with a consultancy firm will offer you a range of projects to work on. Working as an IT consultant will keep your work interesting, and you will build a solid foundation from which you can continue to develop your IT and computing skills.
Computing is one of the fastest-growing industries in the United States today. If you are considering a future career or perhaps a career change, moving into the IT industry can offer you a rewarding and well-paid option. Alternatively, a full-time IT role may not be exactly what you are looking for, but learning how to code is a useful skill that can be used in many industries. Today employers are looking for people with the latest skills, and a sure way to future proof your career is to study computing.
In short, whether or not you want to pursue a full-time career in the computing field, it pays to gain skills in computing technologies that many organizations use on an ongoing basis.