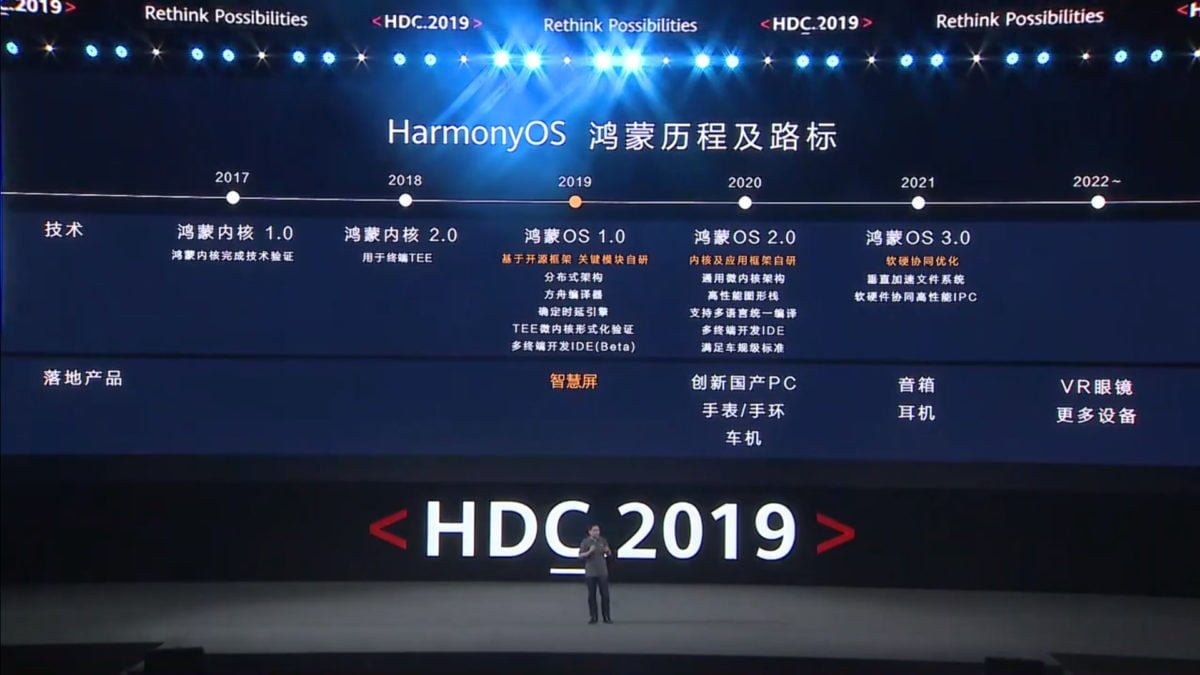 We may receive commissions for purchases made through links on our website. We appreciate your support.

The Huawei Developer Conference has just started, the annual event dedicated to the developers of the Chinese giant and as expected the inaugural keynote started with a bang. HarmonyOS was introduced, the new operating system based on micro kernel designed to make the user experience consistent across numerous devices.

It is once again Richard Yu, CEO of the Business Consumer Group, who explains the philosophy that led to the development of the new operating system:
We are in an era where people expect an intelligent and coherent experience through different devices and scenarios. To realize this vision, we thought it was important to have an operating system with high cross-platform capabilities. We needed an operating system capable of supporting all scenarios, which could be used on a large number of devices, and which responded to users needs, for low latency and high security.
Thats why HarmonyOS is completely different from Android and iOS, being based on a microkernel, able to guarantee a fluid experience on all platforms.It has a secure architecture and allowsseamlessuseon the various devices in which it is installed, with the possibility of developing applications that can be used on various devices.
Initially, HarmonyOS will be used on some smart devices like smartwatches, smart screens, cars and smart speakers , thanks to its lightness and versatility. In this way Huawei aims at creating a fully integrated and connected ecosystem, with shared functionalities and with the possibility of finding the same user experience on all Huawei devices.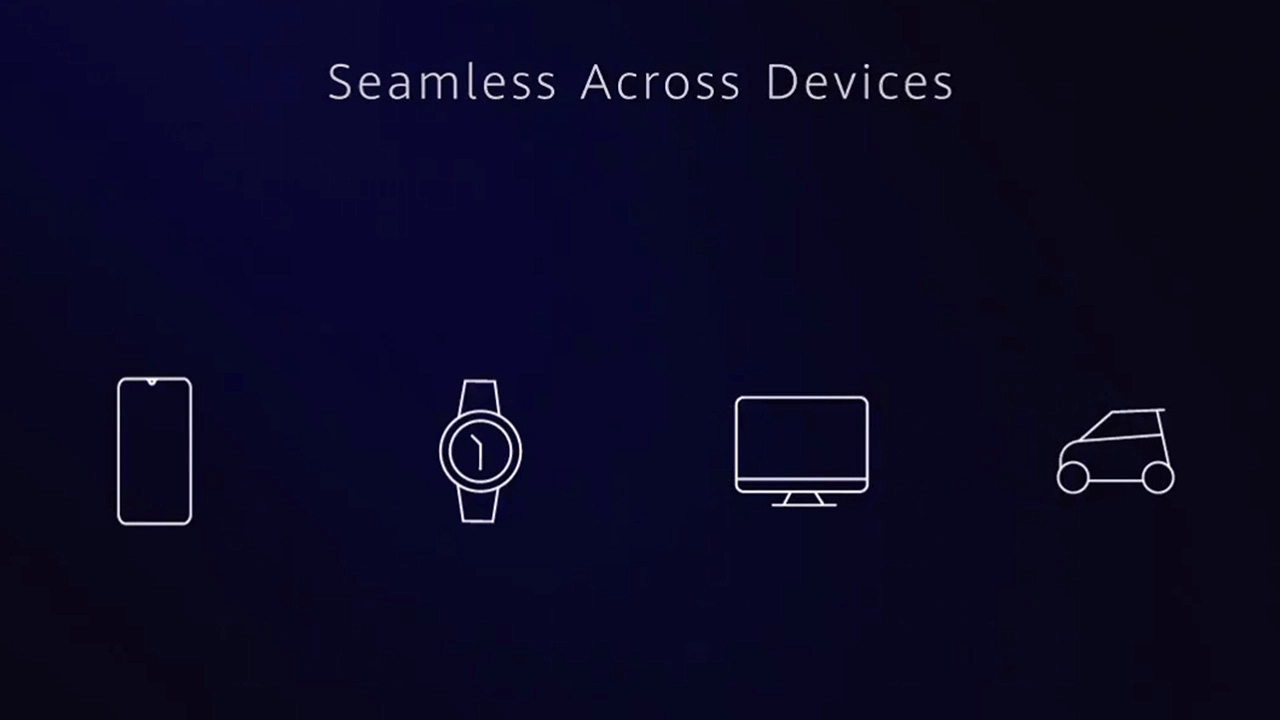 There are basically four technical functions behind the new operating system, which will allow Huawei to keep its promises related toHarmonyOS.
1. Continuity
HarmonyOS is the first operating system with distributed architecture, which allows for a seamless user experience. In this way it is possible to have a shared communication platform, distributed data management and activity scheduling, with the creation of virtual devices.
For developers this means creating an application without thinking about how to make it available on the various platforms, focusing exclusively on the logic of operation.It will be easier to create collaborative and continuous solutions on different usage scenarios.
2. Fluidity
Huawei promises to eliminate performance problems with a high performance inter-process communication ( IPC ), combined with a deterministic latency management engine, which sets priorities for task execution and sets scheduling limits anticipated.
In this way, resources are the prerogative of the highest priority tasks, with a consequent reduction in latency quantified by Huawei in 25%.Furthermore, thanks to the microkernel, IPC performance is five times more efficient than current systems.
3. Security
It is thanks to the use of a micro kernel that security is redesigned from the ground up, with advanced security features and low latency. The structure of the micro kernel implements most of the system services in theuser mode external to the kernel, adding further protection systems. In this way the kernel only needs to provide basic services, such as thread scheduling and IPC.
Taking advantage of a mathematical approach to validating the correctness of systems, HarmonyOS redesigns security and reliability in a secure execution environment ( Trusted Execution Environment ).This is an absolute novelty for an operating system, which will lead to a significant increase in security, greatly reducing the chances of attack.
4. Unification
Thanks to a unified development interface, a multilingual compilation and a distributed architecture development kit. HarmonyOS is able to adapt controls and interactions to different screen layouts, with visual programming with previews and drag and drop controls.
It will therefore be sufficient to develop the app only once to make it available on any platform device, thus creating a highly integrated ecosystem. ARK Compiler is the basic tool, able to create executable files for different devices, greatly accelerating development times, guaranteeing performance in line with the Android virtual machine.
The development of HarmonyOS
The debut of the new operating system will take place on smart screens and over the next three years it will be optimized to run on a growing number of smart devices, including wearables and car infotainment systems.
The system is released in open source mode, to encourage developers to support the platform, helping them take off and succeed, even through a foundation that will support the developers.
Initially the foundation will be dedicated to Chinese developers but later will be able to cover global markets, expanding into the artificial intelligence sector to create the best possible experience for users.
HarmonyOSwill therefore be one of the drivingforcesbehind the growth of 5G , IOT and artificial intelligence , allowing the development of innovative services, revitalizing the technological industry and the entire ecosystem.
The future of smartphones
Huawei will continue to use Android, although HarmonyOS is also ready for smartphones. The Chinese giant therefore confirms the intention, Trump permitting, to continue to use the green robot, which has undoubtedly contributed to the success of the brand throughout the world, and to its exponential growth which continues even in this complicated period.